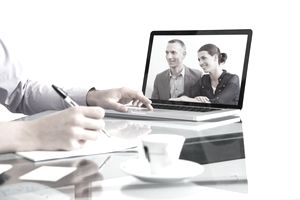 Industry:
Global management consulting, technology services and outsourcing firm
Company Description:
Based in Dublin, Ireland, this Fortune 500 company employs more than 300,000 people in over 30 countries. What began in the 1950s as a division of accounting firm Arthur Andersen has been spun off and morphed into a huge conglomerate specializing in business and technology consulting. While based in Ireland for tax reasons, much of the corporate management is in the United States.
Accenture is a large contractor for the U.S. Federal Government as well.
Types of Work-at-Home Opportunities at Accenture:
The company doesn't have a specific division in which employees all telecommute; rather it puts a big emphasis on flexible work arrangements and telecommuting wherever possible. Working from home, though prevalent at Accenture, is job-, project- or client-dependent. Also many of its telecommuting jobs may involve a lot travel time to clients.
Applying to Accenture:
Most of the jobs in Accenture's Career Page are not listed as telecommute or remote, so searching those terms won't likely bring up many leads. It's best to look for jobs that you are qualified for and then in the interview process you can ask about whether a job can be telecommuted
The clients Accenture serves not only span the globe in terms of location, but they are diverse in terms of industries, which range from financial services, communications, media, technology, public services and health care.
So first and foremost, applicants need the specific skills indicated in the job posting and very likely withing a specific industry. The career fields for which the company seeks applicants include account management, sales, analytics, software engineering, business operations, finance, human resources, IT, marketing and communications, research, business strategy, design and legal services.
Note:
Companies listed in this or other work-at-home company profiles may or may not be hiring at this time. Please research job openings--reading their job posting and employment policies carefully with an eye toward how your skills match their needs--before initiating contact.

For more telecommuting jobs, see this directory of work-at home-companies or this list of 11 sites to find WAH job leads.