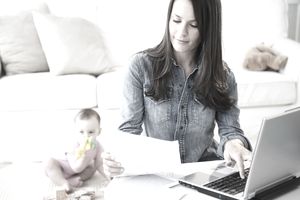 Industry:
Insurance, Healthcare
Company Description:
Among Fortune's Top 500 Global companies, this health care giant, based in Hartford, CT, employs 34,000.
A case study on the Telecommute Connecticut! website projected that Aetna's telecommuting employees would increase from 26 percent to 36 percent by 2010. Aetna has been working to increase telecommuting for 10 years as "a grass-roots effort to retain the skills of talented employees based at work sites that were being consolidated."
Many of the original teleworkers in this effort were claims processors. Now, other departments, such as nursing, sales, legal, product management and clinical staff, are among the departments with the highest number of telecommuters. Additionally, Aetna has a large number of casual or part-time telecommuters, who may work at home in a weather emergency or just occasionally for personal reasons.
Aetna is named one of my as one of my top major corporations for telecommuting. See ​a full list of Top Telecommuting Companies.
Types of Work-at-Home Opportunities:
Aetna offers a wide range of telework positions for employees. However, most employees begin their careers here working in an office. On Aetna's employment page, many jobs are listed as "potential telework positions," which does not necessarily mean they are telecommuting jobs initially. Jobs that are hiring candidates to telecommute are usually labeled "work at home" or "wah".
Many of the jobs that allow telecommuting are tied to a specific job location and can't necessarily be telecommuted from anywhere. Nursing jobs, in particular, often require licensure in a specific state.
Some jobs specifically cited as telecommuting jobs--either at hiring or in 6-12 months -- include contract negotiator, network manager, member advocate and clinical nurse manager.
Some of the jobs tagged as "potential telework" include claims consultant, project managers, underwriting, customer service rep, case manager, health coach, nurse manager, medical director (physician), sales, and actuary.
Pay and Benefits:
Pay varies with position. The company's employment website lists salary ranges for available positions.
Aetna offers an array of benefits for full-time employees, which include health, dental, vision and life insurance; paid time off, which include sick days, personal days and vacation (usually 18 days to start, short- and long-term disability, tuition assistance and 401(k).
Using Aetna's Employment Page:
The company's careers website helps jobseekers find telecommuting jobs by allowing a specific search for potential telework positions. To search for telecommuting jobs at Aetna, first choose "Yes" in the drop-down menu under "Potential Telework Position." As mentioned above, these jobs only have the potential for telework in the future. To further refine these jobs to ones that are actually being hired as work-at-home jobs or to ones that have a definite plan to become telecommuting, use "telework" as your keyword. Next, do a new search with "work at home" as a keyword as these will bring up different jobs.
Companies With Telecommuting Jobs Similar to Aetna's:
While the jobs with telework potential run the gamut, most of the more definite telecommuting positions are in nursing and insurance-rated fields. So check out these job lists for more opportunities:
Work at Home Nursing Jobs
Telecommuting Jobs in Insurance
More Company Profiles:
For more profiles of companies that hire nurses (and others with medical backgrounds) to work from home, click on the links below.
Note: Companies listed in this or other work-at-home company profiles may or may not be hiring at this time. Please research job openings--reading their job posting and employment policies carefully with an eye toward how your skills match their needs--before initiating contact.
 For more telecommuting jobs, see this directory of work-at home-companies.