Samples of the Best Cover Letters
Cover Letter Examples Listed by Type of Job and Letter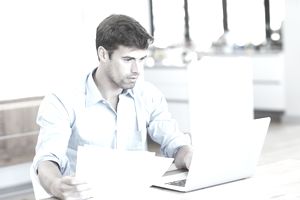 When applying for a job, you should always include a cover letter. Even if a job listing does not specifically request a cover letter, it can be a terrific way to summarize your skills and experiences, and explain (in more detail than a resume) why you are an ideal candidate for the job.
It's important to write a letter that specifies what makes you one of the best candidates for the position. Your cover letter should be well written, and should be targeted to the position for which you are applying.
Make connections between your experiences and the skills required to excel in the job. Your cover letter is one of the first thing the hiring manager will see (along with your resume), so make sure it grabs the reader's attention.
Use these cover letter samples to get ideas for your own cover letters, so you can show employers why you should be selected for an interview.
How to Use Cover Letter Samples
Cover letter samples are a great place to start before writing your own letter. Read through some of the samples below, focusing on ones related to your industry.
These samples can help you format your letter. They can also give you ideas for the language you might want to use, and the information you should include.
However, be sure to customize your letter to fit your own skills and experience, and the job for which you are applying. You can also alter the format of a resume example. For instance, if the example has three paragraphs, and you only want to include two paragraphs, you can do so.
Also be sure to read this list of tips for writing a strong cover letter, and this detailed cover letter guide. If you are having trouble with a particular section of your cover letter, check out these articles on cover letter salutations, cover letter closings, and parts of a cover letter.
Best Cover Letter Samples
Review an alphabetical list of great cover letter examples listed by occupation, as well as by type of cover letter.
 Use these examples to get ideas for your own cover letters.
A - E
·       Academic Cover Letter (science)
·       Applying for More Than One Job
·       Arts
·       Business/Technical (with referral)
·       Communications Director (email cover letter)
·       Cook
·       Editorial Assistant (email cover letter)
·       Education/Alternative Education
F - M
·       Higher Education Communications
·       Information Security Analyst
·       Informational Meeting Request Letter
·       Internal Marketing (with referral)
·       Job Promotion Cover Letters (communications and retail)
·       Job Transfer Request Letter Example (relocation)
·       Legal
·       Marketing Assistant (college student)
·       Media Relations (college graduate)
N - R
·       Nanny
·       Office Assistant (part-time)
·       Referral
S - Z
·       Sales
·       Summer Hotel Front Desk/Bellhop
·       Teacher
·       Temp to Perm Cover Letter Example
·       Tutor
·       Value Proposition Letter Sample (cold call)
·       Waiter
·       Web Content Manager (salary range included)
·       Web Design Specialist (salary requirement range included)
More Cover Letter Examples
More cover letter examples, plus templates you can customize to create your own cover letters.
Read More: List of Skills for Cover Letters | 5 Steps to Cover Letter Success | Top 10 Cover Letter Writing Tips | What to Include in a Cover Letter | Cover Letter Writing Guide