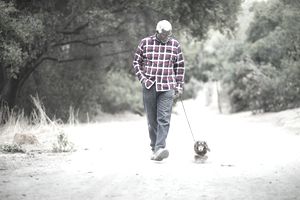 One in five workers over the age of 60 say they don't think they'll ever be able to retire, according to a CareerBuilder survey. Half say they'll have to wait until at least 70 to stop working. It's no surprise that 8 percent of workers aged 55 or older reported taking on a second job last year.
Whether you have to work, want to supplement your income, or just hope to stay active in retirement, part-time work can be the answer.
But not all part-time jobs are created equal. Some are better for most older workers than others. (Let's face it: no matter how fit you are, you'd probably prefer to leave the physically challenging stuff to younger workers who aren't as worried about throwing out their backs, etc.)
The good news is that there are part-time jobs to suit every preference, professional background, and skill set. Whether you want to work in the great outdoors or from the comfort of your home office, one of these gigs is sure to be for you:
Top 10 Part-Time Jobs for Seniors
1. Consultant
If you love your career, but want to spend a little less time doing it, consulting might be perfect for you. Turn your expertise, network, and experience to good advantage and work part-time for your old employer or for other companies in your field.
Median Pay: Variable; To set your rate, start by dividing your old compensation by hours worked.
2. Tutor
Retired teachers have the educational background and experience to help students learn tough subjects, bringing up their grades and preparing for exams like the SAT, among other milestones. In addition to tutoring, there are other flexible job options available for former teachers.
Median Pay: $17/hour
3. Athletic Coach
Want to share your love of sports with a new generation of budding athletes? Coaching might be for you. Pay generally isn't high — a few thousand per season — but if you need a little extra cash and want to work outdoors, a gig as an athletic coach might be perfect for you.
Median Pay: $14/hour
4. Tax Preparer
If you have an accounting background and prefer to front-load your work into the first part of the year, tax preparation could be the part-time job you're seeking. Tax preparers typically work long hours through tax season, which runs through April 15 or so. Then, their schedules lighten up for the rest of the year.
Median Pay: $12/hour
5. Bookkeeper
Bookkeepers need to be comfortable using accounting software programs like QuickBooks as well as Microsoft Excel. They must also possess a keen eye for detail and the interpersonal skills to communicate requirements to clients/employees.
Median Pay: $16/hour
6. Medical Biller/Coder
Medical billers and coders translate healthcare services into diagnostic codes for use in medical billing. They also prepare, send, and track medical bills to patients and insurance companies. Note that this job requires certification, with some employers preferring candidates with an associate's degree.
7. Customer Service Representative
Customer service jobs are always hiring, and many of them will let you work from home. If you're good at communicating on the phone or via chat software and don't mind talking people down when they're not at their best, this role might let you work part-time from your home office.
Median Pay: $13/hour
8. Virtual Assistant
If you were an administrative assistant in your full-time working life, and you're comfortable with technology, a virtual assistant role can help you translate your skills into a new part-time job. Virtual assistant jobs don't necessarily require a degree, but they do require solid writing skills and comfort with software programs like Microsoft Office.
Median Pay: $15/hour
9. Pet Sitter/Dog Walker
If you're a dog owner and used to work full-time, you remember how hard it was to make sure your fur-person got his daily exercise… and avoided accidents.
Dog walkers take the day shift, so that workers don't have to race home when the workday is over. If cats are more your speed, or you're an equal-opportunity animal lover, pet sitting while clients go on vacation is a great way to put a little extra money in your pocket. Apps like Rover and Wag make it simple to get started.
Median Pay: $13/hour
10. Blogger
Perhaps the ultimate work-from-home job, blogging has no educational requirements or specific training — you just need a way with words and enough comfort with technology to learn how to use various content management systems.
If you're a subject matter expert, you can break into the job by building up clips in online publications in your field. Just don't get too used to writing for free. The sooner you can translate your experience into money, the sooner you can earn a living wage via blogging.
Median Pay: $20/hour
More Good Jobs for Seniors: 10 Great Job Options for Retirees | 15 Side Jobs to Make Extra Income