How to Stay Up-to-date on Changing Employment Laws and Regulations
Reader Asks About Researching Laws and Regulations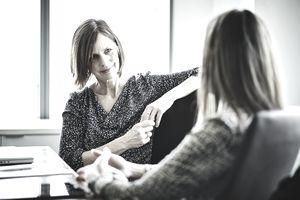 Dear Susan:
I am wondering if you have any advice or resources that you would recommend to help me keep track of federal and state policy issues that affect Human Resources?
Laws and policies are ever-changing and vary state to state. For example, healthcare, labor and employment laws, retirement, injury and worker's compensation, unemployment, and other laws and regulations affecting employment.  
Is there a database or some other resource that you can recommend to help keep track of state and federal HR-related policies?
Thanks so much for your time and attention.
Dear Leslie:
I wish I had a database or another resource that I could recommend. Lacking a single source, I have cobbled together a number of ways to keep track of changing laws and policies.
I'm sure that most people who work in HR have created a similar list. It's not the best, but it does help keep me up-to-date on laws and regulations. This is increasingly important in this litigious world in the U.S.
Employment law questions are part of the workday, pretty much every day, when you work in HR. It seems that every employee's situation is an exception so you struggle to treat employees fairly and with a consistent approach. You want to make wise decisions for the business but you want to look out for the interests of employees as well.
You know that you are setting precedents for other employees every time that you make a decision so you must take that into consideration, too.
All of this thinking and decision making is in addition to knowing and understanding existing case law and court decisions.
Resources for Staying Up-to-date in HR
I subscribe to the Society for Human Resource Management's legislative updates so I definitely recommend becoming a member. They have other useful newsletters and tools and access to the website is important for staying abreast of changing laws and regulations. They offer a lot of free content, but the most important articles and policy samples reside behind a paid-only firewall.
If you have employees in several states, subscribing to their premium site may also be an option. An annual subscription is pricey, but you can use their free trial period to assess whether their content will meet your needs. (I am not a subscriber, so I have not evaluated their paid content, just their free content.)
I find it impossible to keep up with all the laws that have an impact on my worldwide audience without the assistance of the above resources.
To emphasize the most important source of information, one more time: find a professional, knowledgeable attorney and make him or her a part of your HR team. Provide the time necessary for the attorney to understand your approach to employees and your company culture. You'll be happy that you did.
Additional Sites to Consider for Employment Law
These sites offer information at no cost.