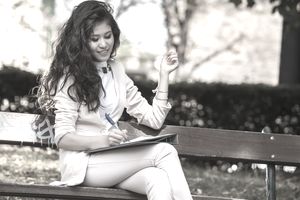 A recent college graduate typically doesn't have much work experience. However, college grads can still write strong resumes that will get them hired. By emphasizing unpaid internships, volunteer work, and positions in school organizations, a college grad can show he or she has the skills needed to succeed in the work force.
Read below for tips on writing a strong college graduate resume. Also see below for a resume sample for a recent college graduate.
Tips for Writing a College Graduate Resume
Emphasize education. As a recent college graduate, your education is one of your strongest assets. Include an "Education" section towards the top of your resume. Include the college you attended, your graduation date, and your major and minor. If you have a strong GPA, include that as well. You might also include any study abroad experiences. Most employers see a well-traveled student as a plus.
Highlight any related experience. If you have any work experience, include this. However, you can also include any other relevant experience. This might include volunteer experience, unpaid internships, or positions in school organizations. Even if these are unpaid positions, they can still display the qualities that will make you a strong candidate for a job opening.
Use keywords. To make your resume stand out, use words from the job listing in your resume.
You might include these keywords in your resume summary (if you decide to include one), your descriptions of work experiences, and/or your section headings. For example, if the listing says the company want a candidate who is "tech-savvy," you might include a section called "Technological Skills." Use words that clearly link your resume to the job listing.
Use resume examples. When writing your first resume out of college, it can be hard to know where to start. Examples can give you ideas on how to structure your resume and what kind of language to include. Check out these student resume samples, as well as the sample below. However, make sure to always revise an example to fit your own background and experience.
Edit, edit, edit. Thoroughly proofread your resume for spelling and grammar errors before submitting it. Also make sure your format is consistent: for example, you should use the same size bullet points throughout your resume. Ask a friend, family member, or college career counselor to read through your resume as well.
College Graduate Resume Example
SUSAN QUIGLEY
123-555-8910 Cell: 555-555-1234
susan.quigley@abcu.edu 
35 White Street
New York, NY 10001
EDUCATION
Bachelor of Arts, ABC University, New York, NY, May 20XX
Double Majors: English and Latin American Studies
Minor: Spanish
Overall GPA 3.875; Honors each semester
Study Abroad: Bogota, Colombia - January 20XX
RELATED EXPERIENCE
Library Assistant, Cervantes Library, New York, NY
Sept. 20XX- present
Assist students with research best practices
Perform general administrative duties to support professional staff
Designed a presentation, published to University website, outlining how to most effectively use all of ABC University's library facilities when undertaking a research project
Received award for Outstanding Student Employee of the Year due to excellent customer service and research skills
Intern, Calles y Sueños Cultural Space, Bogotá, Colombia
Spring 20XX
Helped design and implement programs in which community-based artists traveled to schools to work with children, teaching them about expression through art
Assisted in teaching complimentary English lessons to community members of all ages
English Tutor, Tutors 123, Queens, NY
Jan. 20XX – May 20XX
Assisted students in writing and proofreading essays, utilizing rhetorical devices
Volunteer, Queens Community Library, Queens, NY
Jan. 20XX – May 20XX
Catalogued thousands of donated books, CDs, and DVDs in Excel database
Started weekly book group for elementary students to learn basic Spanish words through listening to children's books read aloud and translated
Summer Counselor, NY Arts Camp, Catskill, NY
Summer 20XX, Summer 20XX
Coordinated cultural outings for children aged 10-13 i.e. trips to the theater, musical concerts, and museums, including backstage conversations with artists
Helped students to plan, advertise, and hold their own artistic performances and exhibitions
Swim Team Assistant Coach, YMCA, Brooklyn, NY
Summer 20XX
Taught 6-8 year olds to swim the four major strokes
Designed drills to keep swimmers engaged and motivated for an hour every morning
OTHER EXPERIENCE
Trombonist in All-State Wind Ensemble; section leader in jazz band
Arts & Culture Editor, PS 101 High School Paper High School
What Else You Should Know: How to Write a Resume
Read More: Resume Examples | Top 10 Resume Writing Tips | How to Create a Professional Resume | College Senior Resume Example