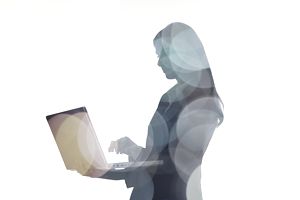 Comcast NBCUniversal is a U.S. based international media and technology company with offices, employees, and opportunities around the globe. They create experiences for the public and drive innovation through their television programming, movies, entertainment, sports and news, theme parks, internet and TV services, communications and home management.
The company is committed to using the power of the media and technology to address some of the nation's most critical problems.
They seek to inform, empower, inspire and strengthen the communities they serve. Through community investment, diversity and inclusion, integrity and a concern for the environment, Comcast executives and employees strive to earn the respect and trust of their customers.
Comcast NBCUniversal believes that a diverse workforce fosters innovation, and is not only the right practice, but the best way to run their business. They have earned a perfect score on the Human Rights Campaign's Corporate Equality Index for the last four years, and have been named a Best Place to Work for LBGT Equality.
Comcast Jobs & Careers
The Comcast career website offers information on the diverse opportunities available at their family of companies. Comcast and NBCUniversal employ over 137,000 employees in their creative work environment, and compensate their employee's dedication through competitive wages and attractive benefits.
You will find employment information on the Comcast website, including job openings at Comcast corporate and other Comcast companies such as NBCUniversal, Universal Studios, Comcast-Spectacor, and Comcast Ventures. Online candidate registration and resume submission is available.
Comcast Job Listings
Comcast offers a wide variety of career opportunities domestically and internationally. They hire employees at all career levels, from internships and entry level positions to high level management. You can search by team, covering positions in technology, sales, tech and field operations, customer care, leadership, business development, creative programming, project and program management, and administrative services, as well as by location. Full-time and part-time jobs are listed.
Candidate Registration
You will need to create an account with Comcast, choose your employment preferences, and upload your resume. Registered users are able to save job searches and apply online for available positions.
Comcast Military and Veteran Opportunities
Comcast has partnered with the U.S. Chamber of Commerce Foundation in their "Hiring Our Heroes"  program. They are committed to hiring veterans, reservists, and spouses or domestic partners of active military personnel. They offer services, tools, and information to help families with the transition from military service to civilian life.
Comcast Career Events
Career events, open houses, and job fairs are listed by zip code or view a list of upcoming events listed by date.
Comcast Benefits
Comcast offers a generous health benefits package including medical, dental, and vision plans, flexible spending accounts, personal health consultants, and life milestone benefits. They encourage professional growth and development through tuition assistance and development programs. They also offer 401(k) savings, free digital and internet, and discounted phone service in serviceable areas.
Suggested Reading: How to Find Local Job Listings | 15 Quick Tips to Get Hired Fast