Director of Operations Cover Letter Example
Find out What Skills and Duties to Highlight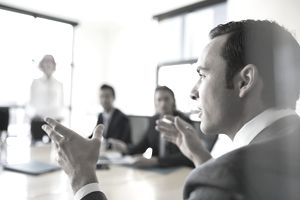 A director of operations makes sure that a company's day to day activities go smoothly and designs the parameters to assess the organization's efficiency. This role involves significant time evaluating daily activities and procedures and overseeing upper-level management executives.
Director of Operations Duties
Duties of a director of operations vary widely depending on the nature of the business--they may work for government agencies, private organizations or public companies.
Generally, a director of operations is at the helm in managing all aspects of the organization's operations to meet objectives for profitability while defining new initiatives for growth.
A director of operations may supervise many departments, including human resources, accounting, sales, and marketing. In addition, they'll help department heads to establish goals, policies and procedures, budgets and staffing needs.
Director of Operations Skills
A bachelor's degree is the minimum requirement for this role, though employers usually prefer candidates with an advanced degree, especially an MBA as the coursework typically includes international business, innovation and new ventures, and cost management. Employers expect professionals in this role to be proficient with the following skills:
Implementing initiatives for strategic planning
Demonstrating analytical thinking and the ability to make critical decisions and solve real-world business issues
Utilizing active discussion to build consensus among people and differing points of view
Implementing risk management techniques to promote organizational stability
These are the types of skills and achievements that a cover letter should highlight. Here's an example:
Director of Operations Cover Letter Sample
Dear Mr. Smith,

I'm writing to express my interest in the Director of Operations position at XYZ Elementary School. Ms. Jones, a teacher at your school, is a former colleague, and she suggested that my skills and experiences as a Director of Operations in education would be an ideal match for the position.

You state job listing indicates that you're seeking a candidate with superior attention to detail. For the past five years, I have successfully developed and maintained all non-instructional services for a middle school of 500 students and faculty. I single-handedly managed all school data systems, including school schedules and student records. Given my ability to manage a multitude of systems with great attention to detail, I earned an award for Most Valuable Administrative Staff Member this past year. I would love the opportunity to bring my skills as a detail-oriented leader to your school.

I have enclosed my resume for your review and look forward to speaking with you about the position in person. Thank you for your time and consideration.

Sincerely,