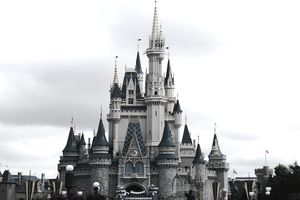 The Disney Parks, located around the world, are known as the happiest places on earth. The millions of people who visit them each year might attribute that to the workers—known in Disney-speak as cast members—who provide excellent service and keep the facilities in tip-top shape. Those employed in Disney jobs provide excellent service and exhibit a level of professionalism that we seldom see elsewhere.
It's rare to find a cast member who isn't friendly and polite. Most also look happy to be working for the "Boss," as they affectionately refer to Mickey Mouse.
A coveted full-time or part-time Disney job or an internship through the Disney College Program (DCP) or Professional Internships (PI) program comes with extensive training. Cast members learn the ins and outs of working in their specific roles which includes following some very detailed rules regarding behavior (you must always smile, for example) and appearance (like no visible tattoos or body piercings). While some consider this too rigid an environment, others thrive there.
Where are Disney Park Jobs in the U.S.?
In the United States, you can work at Disneyland, in Anaheim, California or The Disney World Resort, located near Orlando, Florida. Disneyland is comprised of two parks: Disneyland Park and California Adventure Park. Four parks—Magic Kingdom, Epcot, Animal Kingdom and Hollywood Studios—make up the foundation of Disney World Resort.
They are complemented by two water parks, a shopping and entertainment complex and a variety of resort hotels. What does this mean for people who are interested in working for Disney in the U.S.? Lots of choices! There are Disney jobs in entertainment, food and beverage, hotel and lodging, park operations and retail and store operations.
Entertainment Jobs
Many people dream of being character performers, either those who dress in fur (Mickey, Minnie, Donald, Goofy, Chip, Dale, etc.) or what are known as face characters (Princes, Princesses, etc.), or singers, dancers and actors in stage shows and parades. There are also entertainment jobs that don't involve performing. These cast members help performers bring the magic to guests. Character attendants escort characters out on stage to meet with guests and supervise character and guest interactions. Those who work in costuming spend their days making costumes for and dressing characters, performers and cast members.
Food and Beverage Jobs
Full-service and quick service restaurants in Disney's parks and the surrounding hotels employ cast members in a variety of roles. Quick service food and beverage cast members work in counter service locations preparing and serving meals to guests. Full-service restaurants employ servers and hostesses. In addition, professional chefs prepare food for the dining facilities throughout Disneyland and Disney World.
Hotel and Lodging Jobs
Disney guests can choose from hotels and lodging ranging from luxury to motel-style accommodations. Cast members make sure guests have the best time throughout their stay regardless of which they choose.
Jobs are available in bell services, front office, concierge operations, guest services, housekeeping, recreation and management.
Park Operations
Cast members employed in park operations roles provide services in the theme parks that allow guests to enjoy the time they spend there. You can find jobs in attractions, specialty stores, custodial, transportation, lifeguarding, photo imaging and management.
Retail and Store Operations
You can find shops that sell Disney-oriented and other merchandise throughout Disney World and Disneyland, as well as in cities worldwide. Jobs are available for retail salespeople and managers. If you want to work in a park as opposed to a Disney Store in a city or shopping mall, make sure to specify that when searching for open positions.
How to Find a Disney Job
The following sources list job openings at Disney Parks and Resorts:
Disney Careers: Parks Jobs: This is Disney's official site for employment listings. You can search for positions by keyword and location, as well as check the status of your application if you already applied for one. Be aware that your results might include opportunities that are unrelated to your search. You can also sign up for job alerts.
Disney College Program (DCP): Paid internships working in entry-level jobs in the parks are open to current college students and recent graduates, regardless of age. Non-traditional college students, take note!. College Program participants work in short-term positions that may not be related to their major. While some colleges give credits for participating in this program, many do not.
Disney Professional Internships (PI): College juniors, seniors, graduate students and recent graduates can apply for these paid managerial positions that give them real-life work experience related to their majors.
OrlandoJobs.com: Walt Disney World Resort: Get a list of available jobs and set up alerts.
Indeed.com: You can search for jobs in Disneyland or Disney World. Openings that are not actually in the parks but are nearby may turn up in your results.
Hcareers: Find Disney jobs on this site which specializes in the hospitality industry.
Twitter: @disneyparksjobs: Follow @disneyparksjobs to learn about employment opportunities. It includes positions within and outside the parks.
Benefits of Disney Employment
Excellent training that will prepare you for jobs elsewhere
Free park admission that also allows you to bring in guests except during certain blackout periods
Discounts on merchandise, some restaurants and special events
Medical and dental insurance, sick days and paid holidays and vacations
Some Terms You Should Know
As discussed earlier, whether you are an executive or custodial worker, Disney refers to all employees as "cast members." The company also calls customers "guests." Here are other terms that are part of Disney's special language:
On stage: any area visible to guests
Backstage: Areas where cast members work behind the scenes, as well as get from one place to another throughout the parks.
Utilidors: Tunnels under the Magic Kingdom and Epcot.
On Property: Anything on Disney property.
Code V: Alert that a guest has vomited.
Step off: The spot where a parade starts.
Stop down: The spot where a parade ends.
Cross-U:  To work in a location different than the one for which you were hired.
Mousekeeping: The Disney resorts term for housekeeping.
PAC: Parade Audience Control