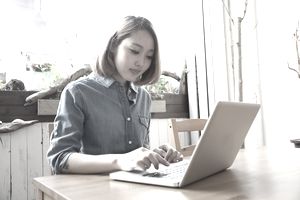 When you're leaving your job, take the time to send a farewell letter to the colleagues you have worked with. This is a good idea for a number of reasons.
The people you worked with are an important part of your network, can might be helpful contacts to have in the future. For example, they might be able to help you with your career in some way, such as providing you with a reference, offering you some job leads if you are searching, or introducing you to someone else who you might want to network with.
Along with all these reasons, saying goodbye is simply the polite thing to do. Regardless of your reason for leaving, you want to leave on a kind and professional note.
Read below for advice on how to write a farewell letter, and see a sample letter and email message.
Tips for Writing a Farewell Letter
Send it before you leave. Send your letter a day or two before you leave. You want to give yourself and your colleagues enough time to say your goodbyes. However, do not send your letter until you've finished most of your work tasks. This will allow you to focus on saying goodbye in the final day or hours.
Personalize your letter. Consider tailoring each letter to the individual person, rather than sending out a mass message. Address each person by name, and, if possible, include an anecdote or other personal message reflecting on your time together. Only send letters to people you have worked with. Especially if you work at a large company, you do not want to send a message to everyone (unless you worked with all of them).
Say thank you. This letter is your chance to express gratitude for any help or mentorship provided. You might also express how much you've enjoyed working with your colleagues.
Include contact information. Provide information for how your colleagues can reach you once you leave. Include an email address (a non-work email) and/or phone number. You might also include your LinkedIn web address.
Keep it brief. Write no more than a couple paragraphs. Along with saying thank you and including your contact information, you might want to mention your plans for the future. However, beyond this, keep it brief.
Keep it positive. Even if you were unhappy at the company or with your position (or with a particular colleague), do not share this in your letter. Again, the goal of the letter is to stay connected with your former coworkers, and you do not want to leave a bad impression.
Connect on LinkedIn. If you have not already, connect with your coworkers on LinkedIn. This will help you stay connected after you leave.
Sample Farewell Letter
Use this sample farewell letter or email message to say good-bye to coworkers and to let them know that you are moving on to a new position, retiring, or doing something else with your life.
Dear John,
I wanted to take a moment to let you know that I am leaving my position at ABC Corporation. I will be starting a new position at XYZ Company next month.
I have enjoyed my tenure here and I appreciate having had the opportunity to work with you. Thank you for the support, guidance, and encouragement you have provided me during my time at ABC Corporation.
Even though I will miss my colleagues and the company, I am looking forward to this new challenge and to starting a new phase of my career.
Please keep in touch: I can be reached at my personal email address (samantha83@gmail2.com), on LinkedIn (linkedin.com/samanthasterling) or on my cell phone, 555-555-2222.
Thanks again for everything. I wish you all the best.
Yours truly,
Samantha
Sending an Email Farewell Letter
It is a often good idea to send your letter via email. This will allow your colleagues to receive the message quickly. This will also help you to easily tailor each message to fit the individual recipient.
When you send your farewell message by email, include your name and the reason you're writing in the subject line of the message to help ensure your email gets opened. Here are examples of what to write:
Subject: Samantha Sterling – Staying in Touch
Subject: Samantha Sterling Update
Subject: Samantha - Moving On
Subject: Samantha Update
Read More: Farewell Letter Samples | Resignation Letter Samples | Goodbye Letters | How to Resign | Job Announcement to Clients