Fundraising Ideas That Don't Require Getting Naked
Naked Calendars Not Your Thing? It's Okay. There Are Other Ways to Fundraise.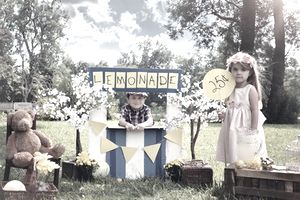 Fundraising is something many organizations shy away from until the last possible minute or have trouble rallying people to form fundraising committees because fundraising often brings to mind used car sales tactics. That is, hiking up the price on an item for more than it is worth, or shoving something in someone's face -- or worse, having to beg someone by pleading a desperate cause. This feeling is made worse by the fact fundraisers often sell products people would not ordinarily even buy so consumers don't even always feel good about their contributions.
Consumers can also be somewhat wary of professional fundraisers -- especially telemarketers. Consumers are a lot more savvy today than they were even 25 years ago and many now know that professional fundraising companies often take more than half and even up to 90 percent of all donations and sales profits. This often leads consumers who are interrupted at home to hear a pitch to ask to be removed from call lists or could even leave a sour taste for your organization so that they become reluctant to even make direct donations.
So is fundraising really all that bad? No. In fact, it can be fun and a wonderful way to expand your brand and make new connections, and, of course, to raise money.
Choosing a Fundraiser for the Right Reasons
Choosing the right event or product to sell can be tough, especially when you are on a committee trying to pick what to sell because everyone has their own tastes and beliefs.
Simply looking over pretty catalogs and ogling things you might want is no way to choose the products to sell to help you raise money. What you should do is think like a business professional and approach the subject as if it were a product line you were planning to sell - do some market research before deciding on a fundraiser.
A good example of unique fundraising that can build a brand include calendars that show people associated with the organization in the nude, but even that has become a little more commonplace and the shock value has worn off.
One of the keys to selecting the right fundraiser is to know its purpose. If you are trying to raise funds for equine rescue, know that most of your supporters will be horse lovers and choose something they will be interested in. If you are raising funds to help children, the focus should be something oriented towards children, parents, and caregivers.
Community Fundraising By Selling Products
The right fundraising campaign should be fun, easy, and hopefully, profitable to your business. If you are fortunate enough to have a posse of volunteers ready to help, your options can include community-based events in your roster of fundraising activities as well as selling products, coupon booklets. or even tickets to an event.
In addition to the usual car washes, your volunteers can sell products - just like children do to raise money for schools. They can sell to family, friends, or even station volunteers outside banks, stores, etc. (check with your local city hall as you may need a permit to do this).
"How to Do Product Fundraising Right" is a great article with links to product fundraising resources. It also offers tips on how to evaluate a company and the product pricing.
Other Fundraising Options
If you just do not have the man power to get out and fund-raise you have three other options:
Professional Fundraisers (Telemarketers)
Online Auction Services
BenefitEvents.com: Provides custom online auction fundraising software and consulting services to nonprofit organizations. They help expand and administer traditional live Gala events, as well as to produce and manage online only events of any size, duration or frequency.
Paypal Giving Fund: Register your charity and anyone selling online can opt to donate a portion of their eBay sales back to your organization.
ActorsFund.org: Raises funds for helps entertainment and performing arts professionals in theater, film, music, opera, television, and dance through a broad spectrum of social, health, employment, and housing programs that their critical needs.