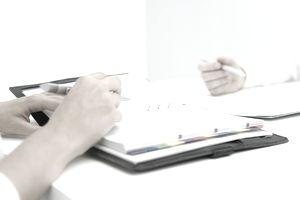 What's the best way to ask for time off from work? It can be hard to ask for time off from your job even when you're entitled to vacation or other leave. When should you ask and what should you say to your manager when you want or need to take a break?
Check Your Company's Vacation Policy
Many organizations have a lean staffing plan, and that means that every worker is missed when they take time away from the job.
On average, employees are usually provided with 2 - 4 weeks of paid vacation. It can be more — some employers even offer unlimited vacation as a company benefit. It could be less, or you could get no paid vacation time at all.
Some employers have a system where vacation is accrued based on time worked. Others provide a certain number of weeks which can vary based on years of service. If you are eligible for paid vacation, you may have to wait until after you have been on the job for a length of time to be eligible to use it. For example, some companies provide paid vacation after a year. Others offer time off you can take immediately.
Paid and Unpaid Time Off
Organizations are not legally required to provide vacation, paid or unpaid, for employees. They are legally obligated to provide time off from work for family leave. If you're not sure what vacation time you have coming, check with your employee manual, manager or Human Resources department.
If your company doesn't offer vacation pay as a benefit, or if you have used all your paid vacation, you can still ask for time off. If you need a longer amount of time off, consider asking for a leave of absence. Even if you just started a job you may be able to get a vacation, here's how to ask for time off at a new job.
12 Tips to Ask for Time Off From Work
How should you handle asking for time off from work? It can be challenging to secure time off and remain in good standing with your supervisor when each worker is important to operations.  
It can also be tricky if you have used your allotted vacation and you want to take more time, or work at a job which doesn't offer vacation as an employee benefit. Here are tips for how to plan your requests and to ask in the right way. 
1. Plan when to ask. Plan your requests for time off when your boss will be most receptive. Avoid stressful times of the day, week or month. 
2. Ask at a good time. Make sure your work is under control and well managed at the time of your request. If possible, ask for time off after successful completion of a project or event. 
3. Schedule your time in advance. Having a yearly plan can help ensure that you utilize your allotted time and integrate vacation into your project planning. If you want time off on short notice, be sure to let your boss know that you're caught up.
4. Use it or lose it. Letting your employer know that you need to use a certain amount of vacation time or stand to lose it per company policy can help smooth the way to approval.
Employers in most states can set a date by which employees must use vacation or lose it. However, they are required to make a good faith effort to accommodate employee requests for time off.   
5. Don't ask at a peak time. Consider the ebbs and flows of activity in your department as you plan the timing of vacation requests. Steer away from peak times when your supervisor needs all hands on deck to meet demand or adhere to a deadline. If your annual report is due on June 1st, then you certainly wouldn't request time off in the weeks immediately prior to that deadline. 
6. Request time off in writing. Make you make your request in writing, so there is documentation when the time comes around to take the time off. An email to your manager should suffice with a copy to anyone else at the organization who should be aware of the request.
7. Ask don't tell. Requests for time off should be just that, a request and not a demand. Avoid stating your vacation plans as a done deal prior to getting approval from your supervisors. So, do say "I would like to spend the last two weeks of August in Cape Cod. Do you think that would be workable?" Don't say, "I have booked a trip to Cancun for the last week in June and need to take vacation." 
8. Help plan the workflow. Present a plan for how your responsibilities might be handled in your absence. For example, you could say "Steve and Sadie will be here the week I'd like to be away, and have agreed to handle anything that might come up with my customers."
9. Get caught up before you go. If possible, put in some extra hours leading up to your time off to make sure your area of responsibility is under control.
10. Share your work. Meet with co-workers with whom you collaborate and discuss how joint or overlapping responsibilities might be handled. 
11. Inform everyone who needs to know. Make sure your bosses don't get any complaints while you are gone. Inform key constituents such as customers and clients that you will be away and let them know who will service their needs in your absence.  
12. Play fair with co-workers. Discuss ways to divvy up the most popular periods of time for vacations, so relationships with co-workers remain positive and your boss is spared any complaints.
Suggested Reading: Will I Be Paid for Unused Vacation if I Quit?