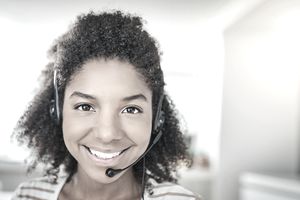 Want to find a home-based call center job in AZ? Check out these companies. You may also find more companies on this list of call center companies.
Accolade Support Call Center Services
This company hires independent contractors across the country as remote tech support and customer service agents. Pay is a per-minute rate that goes as high as $10/hour. Minimum wage is not guaranteed.
Alorica
Alorica, which acquired work-at-home call center West at Home, hires customer service agents. They are compensated a per-minute or per-call basis, but as employees, they are guaranteed their state's minimum wage.
Cox Communication
Cable and telephone company allows some Arizona-based customer service reps (CSR) to telework. Unfortunately, the search of work at home keywords in its jobs database doesn't necessarily do return results. Better to find CSR jobs then to see if telecommuting is allowed.
GE Retail Finance
Work-at-home employees within 65 miles of Tempe, AZ provide customer service for consumer and commercial credit applicants in the company's healthcare and retail financing programs. Bilingual agents, particularly Spanish/English, are often needed.
TeleTech@Home
Call center agents work part-time (20-30 hours per week). Bilingual agents needed. Benefits include paid training, 401k. Pay is $9-10/hour.
Ver-A-Fast
Remote call center agents use a predictive dialer system to make verification calls for clients in the newspaper industry. Independent contractors.