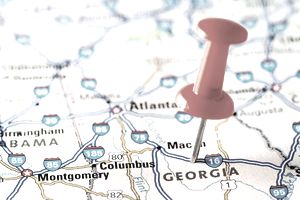 If you live in Georgia and want a work-at-home call center job, that doesn't mean you can apply anywhere in the world, or even in the United States, and get hired. It still matters where you live. Many companies don't hire in particular states, due to employment laws and other constraints. Very few home call center companies hire in each of the 50 states. These are some of the companies that employ home-based agents in Georgia:
Accolade Support Call Center Services
BPO hires independent contractors as remote technical support agents and customer service reps to service its clients. Pay is a per-minute rate that goes as high as $10/hour.
Alorica
Formerly West at Home, Alorica employs home-based customer service agents who are paid on a per minute or per call basis with the guarantee of being paid minimum wage in their state.
American Express
The program of this financial services company employs home-based call center agents with experience in reservation systems for its corporate travel division. Bilingual agents needed.
Apple At-Home Advisors
Apple At-Home, the remote call center program from Apple, employs both college students and non-students for full- and part-time positions. Apple provides a computer and phone.
ARO
This company's home-based employees work in customer service, sales and business telemarketing as well as insurance auditors and LPNs and RNs doing telehealth work.
See more work-at-home insurance jobs and sales jobs from home.
Asurion
Call center for device replacement insurance (formerly NEW Corp) hires home-based employees for full-time and part-time customer service work.
Convergys
Part-time and full-time virtual call center agents employed by Convergys receive incoming calls and provide services that may include customer service, sales or technical support.
Paid training and benefits are available.
Enterprise
Car rental firm employs full-time reservation agents who work from home in the Atlanta metro area. Pay is  $12-14 per hour. French- and Spanish-speaking agents are needed.
LiveOps
Company hires agents, including licensed insurance agents, for a variety of call center jobs for its clients including outbound sales, bilingual customer service (Spanish and French) and financial services. Agents are paid at a rate that is based on minutes of talk time plus sales incentives in some cases. Agents must become "certified" to work for individual clients. This certification is not paid.
Sitel Work@Home
The company's work-at-home program hires home-based employees who take inbound customer service calls for its clients, providing service in billing, account inquiries, product orders or inquiries, installation scheduling or technical troubleshooting. All positions involve some sales. Bilingual agents with fluency in English, French, German, Italian, Korean, Mandarin, Portuguese and Spanish. More Bilingual Call Center Jobs
Support.com
Company provides remote technological support to clients, via home-based tech support chat and call center agents. Its remote services technicians answer inbound calls and its solutions center supervisors support and supervise the remote services technicians.
SYKES Home Powered by Alpine Access
Home-based agents, who are employees not contractors, receive in-bound customer service and sales calls for a variety of this BPO's clients. They are paid for training and once started receive  $9/hour. Applicants who are offered a position must pay $45 for a background check. Hiring process for these call center jobs is online and by phone. Bilingual skills a plus; languages include Spanish, Mandarin and Cantonese.  More Bilingual Call Center Jobs
teleNetwork
Call center's employees work from home as assisting customers with Internet services, desktop support, and security issues as well as billing customer service. More Tech Support Jobs from Home
TeleTech@Home
Global business process outsourcing (BPO) company employs associates In some U.S. states and the U.K.
to work from home as call agents and other fields. Bilingual call center agents needed. Benefits include paid training, 401k. Pay is $9-10/hour.
Transcom
Global call center company hires home-based customer service and tech support agents in Georgia.
Ver-A-Fast
Independent contractor,work-at-home call center agents use a predictive dialer system to make verification calls for company's clients, which are primarily from the newspaper industry.
Windy City Call Center - Chicago call center firm employs home-based reps for telemarketing positions.
Working Solutions
Work-at-home call center agents, who are independent contractors, handle a variety of calls including technical support, sales, travel and ticketing and customer service. There are also some work-at-home data entry and editing jobs.
XACT Telesolutions
Hires inbound and outbound call center agents (English-only and bilingual in Spanish) for work at home jobs. pay ranges from $8-$13/hour. 
There may be more companies on this list of call center companies that hire agents from Georgia.