Work at Home Call Center Jobs in Hawaii
Want to find a home-based call center job in HI? Look here!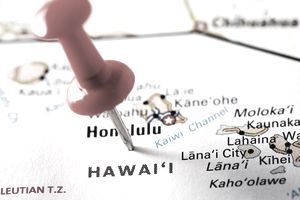 Some places are harder than others when it comes to finding home-based call center jobs, though it seems like a virtual call center job could be done from anywhere in the U.S. And unfortunately Hawaii is one of those places where there are fewer remote jobs.
Because the technology is always changing working from home is not as difficult as it once was, so be sure to browse this larger list of home call center companies for any that might now hire in Hawaii.
Accolade Support Call Center Services
This business processing outsourcer hires home-based technical support agents and customer service reps as independent contractors to service its clients. Pay is a per-minute rate that goes as high as $10/hour but there is not minimum pay.
American Express
This financial services giant employs has remote center agents with experience in reservation systems as well as travel agents for its corporate travel division. Bilingualism a plus.
Apple At-Home Advisors
Apple At-Home is the company's work-at-home call center program. Though it used to be focused on college students it now hires non-students for full- and part-time positions. However, many positions are seasonal around the Christmas holidays.  Use the keyword "home" in the company's job database. Many of these positions require fluency in Japanese. Hires in Honolulu. More Seasonal Work-From-Home Jobs

ARO
Company's home-based agents work in customer service, sales and business telemarketing as well as insurance auditors and LPNs and RNs doing telehealth work.
See more work-at-home insurance jobs and sales jobs from home.
BSG VoiceLog
BSG (Billing Services Group) specializes in providing its clients with call center agents who do third-party verification services through VoiceLog's call recording technology.
Related Jobs:
The Newton Group
Elite Sales Associates (ESA) set appointments, make sales and conduct market research from their home offices. Experience in telemarketing, customer service, lead generation or appointment setting is required. Must purchase some equipment from Newton, Associates must work a minimum of 20 hour a week.
PointClickCare
Cloud-based medical record system hires customer support and sales professionals with knowledge of medical documentation systems to work from home.
Support.com
Company provides tech support services for its clients, using work-from-home chat and call center agents. Its remote services technicians answer inbound calls.
teleNetwork
Outsourcing call center hires work-at-home technicians to assist with Internet services, desktop support, and security issues as well as customer service reps. More Tech Support Jobs from Home
Working Solutions
Independent contractors work from home doing data entry and call-center work. Pay ranges from $7.50 to $30 an hour. Hires agents bilingual in more than 30 different languages
There aren't too many on the list for Hawaii but there could be others on this this list of call center companies that hire agents from Hawaii.
Plus, these worldwide work-at-home jobs, though not necessarily call center jobs, hire just about everywhere.