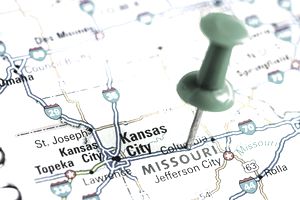 A typical work at home call center job requires that agents live in specific states or countries, so if you would like to find such a job in your state of Missouri, you will want to start with these companies.
Accolade Support 
Remote tech support agents and customer service reps work from their own home office's, servicing this firm's clients. All are independent contractors and are paid on per-minute rate with a maximum of $10 per hour but there is no minimum.
Alorica
Alorica, once known as West at Home, employs home-based  customer service reps in Missouri. They are compensated with a per-minute or per-call basis but will earn at least the minimum wage in Missouri.
American Express
Home-based call center agents with experience in reservation systems (as well as travel agents) work for the company's corporate travel division. Bilingual agents are needed.  More Bilingual Call Center Jobs
Apple At-Home Advisors
Apple's remote tech support and customer service agents work in this division, which hires across the U.S. While jobs often have locations listed in the postings, agents do not have to live in those cities. Apple provides computer equipment.
ARO
Employees of this company work in a range of call center jobs jobs including sales and customer service. Additionally ARO employs insurance auditors and LPNs and RNs to work from home.
Aspire Lifestyles
Specializing in virtual assistant or concierge services, company's remote agents handle customer requests  phone, e-mail, and chat.
Fluency in French, German, Spanish or Italian is a plus.
Asurion (formerly NEW Corp)
Call center agents sell and provide device replacement insurance for this company which hires home-based employees for full- and part-time work.
BSG VoiceLog
BSG (Billing Services Group) specializes in providing its clients with call center agents who do third-party verification services through VoiceLog's call recording technology.
Carenet Healthcare Services
Registered nurses work in medical call center jobs from home. Agents are employees and paid approximately $25/hour. Jobs are full time, and overnight work may be available and/or required.
CenturyLink
Formerly CenturyTel and EMBARQ, CenturyLink is a provider of voice, broadband and video services for consumers and businesses in 33 states including Missouri. Work-at-home call center agents are paid around $10-11/per hour. Bilingual agents are encouraged to apply.
Convergys
Virtual call center agents receive incoming calls and provide customer service, sales or technical support. Convergys offers paid training and benefits. Schedules with 16 to 40 hours per week are available.
Enterprise
Car rental company offers remote call center positions for reservation agents for Enterprise Rent-A-Car, Alamo Rent A Car, and National Car Rental. Pay starts at approximately $11/hour.

LiveOps
Company hires agents, including licensed insurance agents, for a variety of call center jobs for its clients including outbound sales, bilingual customer service (Spanish and French) and financial services. Agents are paid at a rate that is based on minutes of talk time plus sales incentives in some cases.
Agents must become "certified" to work for individual clients. This certification is not paid. $50 (or sometimes more) for background check is required.
The Newton Group
Elite Sales Associates (ESA) set appointments, make sales and conduct market research from their home offices. Experience in telemarketing, customer service, lead generation or appointment setting is required. Must purchase some equipment from Newton, Associates must work a minimum of 20 hour a week.
PointClickCare
Cloud-based medical record system hires customer support and sales professionals with knowledge of medical documentation systems to work from home.
Sitel Work@Home
The company's work-at-home program hires home-based employees who take inbound customer service calls for its clients. While all positions involve some sales, agents  provide service in billing, answer account inquiries, take product orders, schedule installation or do technical troubleshooting.
Support.com
Company provides tech support services for its clients, using work-from-home chat and call center agents. Its remote services technicians answer inbound calls.
SYKES Home Powered by Alpine Access
WAH employees take in-bound customer service and sales calls. Training is paid, and once started agents receive around $9/hour. Applicants who are offered a position must pay $45 for a background check. Bilingual skills a plus.
teleNetwork
Outsourcing call center hires work-at-home technicians to assist with Internet services, desktop support, and security issues as well as customer service reps. More Tech Support Jobs from Home
TeleTech@Home
Global company hires associates for 20-30 hours/week to work from home as call agents and other fields. Bilingual call center agents needed. Benefits include paid training, 401k. Pay is $9-10/hour.
ThinkDirect
Company hires employees as inbound work-at-home agents, selling magazine subscriptions. Pay with incentives is $10-$14 an hour.
Transcom
Call center company hires work-at-home agents for customer service and tech support in Missouri.
U-Haul
Work-at-home call center employees take incoming calls and answer general questions, take reservation and/or provide roadside assistance. 
Ver-A-Fast
Home  call center agents make verification calls for company's clients, which are primarily from the newspaper industry.
There may be more companies on this general list of call center companies that hire agents from Missouri.