Work at Home Call Center Jobs in Ohio
Find a home-based call center jobs in OH here.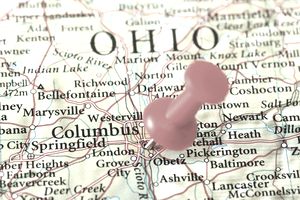 Unlike some other states, the Buckeye State actually has quite a few call center companies that hire remote agents from within its borders. In fact,a work at home call center job  can't be done from just anywhere. Most companies hire only in certain states. These call center companies hire for work-at-home jobs in Ohio:
Accolade Support Call Center Services
Business process outsourcing company hires independent contractors as remote technical support agents and customer service reps to service its clients.
Pay is a per-minute rate that goes as high as $10/hour.
Alorica
Formerly West at Home, Alorica employs home-based customer service agents who are paid on a per minute or per call basis with the guarantee of being paid minimum wage in their state.
American Express
This financial services giant employs has remote call center agents with experience in reservation systems as well as travel agents for its corporate travel division. Bilingualism a plus.
Apple At-Home Advisors
Apple at Home is the work-at-home call center division from Apple. Though it was once just for college students it now hires both college students and non-students. Recruits from Columbus, Cleveland and Toledo. Computer equipment is provided.
ARO
This company's home-based employees work in customer service, sales and business telemarketing as well as insurance auditors and LPNs and RNs.
Related Jobs:
CenturyLink
CenturyLink, a provider of voice, broadband and video services for consumers and businesses in 33 states, employs remote call center agents and pay $10-11 per hour. Bilingual encouraged to apply. Search job database using "work at home."
Convergys
Virtual call center agents employed by this outsourcing company receive incoming calls and provide services that may include customer service, sales or technical support.
Convergys offers paid training and benefits.
Enterprise
Car rental company hires reservation agents who work from home in certain areas of Ohio. Pay is  $12-14 per hour.
GE Retail Finance
Work-at-home agents within 65 miles of Canton, OH, provide customer service for consumer and commercial credit applicants in the company's healthcare and retail financing programs. Bilingual agents, particularly Spanish/English, are often needed.
LiveOps
Outsourcer hires call center agents as well as licensed insurance agents, for a variety of customer service jobs for its clients including bilingual customer service (Spanish and French) and financial services. Agents are paid at a rate that is based on minutes of talk time plus sales incentives in some cases. Agents must become "certified" to work for individual clients. This certification is not paid. Agents must pay for their own background check.
TeleTech@Home
Global business process outsourcing (BPO) company hires associates for 20-30 hours/week to work from home as call agents and other fields. Bilingual call center agents needed. Benefits include paid training, 401k. Pay is $9-10/hour.
Transcom
Global call center company hires virtual call center agents who do customer service and tech support.
Ver-A-Fast
Company contracts with home-based call center agents who use a predictive dialer system to make verification calls for company's clients in the newspaper industry.
Windy City Call Center - Chicago-based call center company hires remote agents as employees for telemarketing jobs.
Working Solutions
Independent contractors work from home doing inbound technical support, sales, travel and ticketing and customer service. There are also some work-at-home data entry and editing jobs.
There may be more companies on this list of call center companies that hire agents from Ohio.