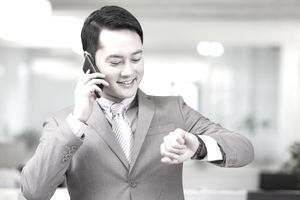 It's always a good idea to confirm a job interview, especially if it was scheduled more than a week in advance. Don't just check the date and time.  Make sure you have the right location, know who you will be meeting with and how to get there.
How to Confirm a Job Interview
When you schedule a job interview, be sure to confirm the interview location, as well as the date and time. I've heard from job seekers who didn't have an accurate address and ended up missing their job interview.
I've also heard from applicants who didn't write down the correct time and even from someone who got the day wrong.
Given how hard it is to get an interview, it's important to get all the details right. If you don't, and you miss the interview, you may not get a second chance. Taking the time to confirm the details will help you avoid interview stress, as well.
Check the Interview Details
Confirm, with the person scheduling the interview, the street address, the floor, and the suite if it's in a large office building. Also, confirm which department you are interviewing with and who are going to meet.
Map the Directions
When you're interviewing in a location you're not familiar with making sure you map your directions. Your smartphone apps, MapQuest and Google Maps are excellent resources for getting directions and for mapping the location where you need to go.
Options are available for driving, walking, and mass transit directions.
Check out which works best for getting to the interview on a timely manner. Check out parking options, as well, so you don't get tied up seeking a parking spot.
If you're not positive where the interview will be held, do a trial run and visit your interview location ahead of time so you know exactly where you're going.
That way, you'll be sure not to be late for your interview.
Plan on Extra Time
Finally, give yourself extra time to get there - even if you know where you're going. That way you'll have a cushion of time, just in case, there are any glitches along the way.
The extra time will give you a few minutes to freshen up and to be sure you're prepared and will help prevent the stress of rushing to get to an interview on time.
When You Need to Cancel or Reschedule
If something changes and you need to reschedule or cancel the interview, give the employer as much notice as possible.