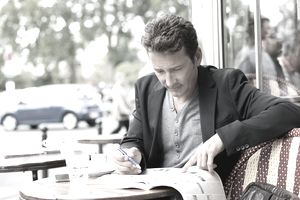 Are you using the help wanted ads in newspapers when you look for jobs? If not, you should be. Local and regional employers don't always post on the major jobs sites like Monster and Indeed. Instead, they might advertise in local newspaper to avoid being overwhelmed with too many applicants.
Employers also typically post jobs in local newspapers because they are not interested in paying relocation costs, so they only want local applicants.
If you are looking for a job in your local area, help wanted ads are a great place to begin your job search. Similarly, you can check out help wanted ads in a region you want to move to.
Read below for advice on how to use help wanted ads in your job search. Also read below for information on online sites that post help wanted listings, as well as local and regional job sites.
How to Find the Right Newspaper
If you are looking for a job in a specific town, state, or region, check out that area's local newspapers. There are directories of newspapers, both national and international, available online. This can help you save time searching for newspapers in locations that interest you. For example, you can search for free on the Library of Congress website for both historic and current newspapers. Search by state, county, and/or city, depending on how narrow you want your search to be.
You might also check your local library for either a newspaper directory (which lists newspaper titles by region) or an online collection of newspapers.
Your local library is a great resource for getting newspapers without paying for each paper.
In addition, CareerBuilder.com lists the classifieds for many newspapers, including those owned by newspaper publishing companies like Gannett and Knight Ridder. Many other job search sites similarly draw on classifieds when listing job openings.
How to Find Help Wanted Ads
To check out the help wanted ads, you can read the physical paper, looking for the "Classified" or "Help Wanted" section. However, you don't need to run to the store to buy the latest edition of your local paper if you don't want to. Most newspapers have online editions of each issue. These online editions should contain the classified ads.
These ads are typically searchable by date, category, keyword, and location. You may also be able to upload your resume and apply directly online for jobs that interest you.
Some papers include even more job search information for readers, such as local salary information and local career resources.
Other newspapers conduct live job fairs attended by the employers who advertise with them. Check in your newspaper for upcoming fairs, or look on the newspaper's website.
You may also be able to set up a job search agent to notify you about new listings that meet your criteria. A job search agent is a common resource on many online job sites. You provide information on the type of job you are looking for, and you receive regular emails (typically daily, weekly, or monthly) with information on new job listings that fit your interests.
Tips for Using Local Job Ads in Your Job Search
Check regularly. Be be sure to check out the help wanted ads on a daily, or at least weekly, basis to ensure you are applying for every potential job opportunity you can. With every new issue of the paper will come new job listings, so stay on top of your reading.
Use multiple newspapers. Look at more than one newspaper from the region to increase your chances of finding all the job listings that fit your interests. Especially if you are not from the region, you might not know which newspapers are the most popular, and therefore most likely have more classifieds.
Do further research, if needed. Often, help wanted ads are very short, in large part because newspapers often charge employers by the word or the amount of space their ad takes up. Therefore, there may not be a lot of information about the job or company in the listing.
If you want more information, check out the company website. If there is a contact for the listing, reach out to him or her with any specific questions about the job.
Continue your online search. Typically, you do not want to solely job search via classifieds. These days, so many jobs are listed on job engines, job boards, and company websites. Don't stop checking these websites while you are reading the classifieds. A mix of help wanted ads and online listings will help you get a sense of what jobs are out there fore you.
Local / Regional Job Sites
There are also local and regional job sites that can be effective in finding a job in a specific location. Again, many of these sites include listings from local employers who may not be inclined to post on the major job sites.
For example, check out this list from US.jobs of available jobs organized by state. Click on the state you're job searching in, and then use the search bar to find jobs within that state. You can search for jobs throughout the state, or in a specific city. The site also contains links to other sites that provide more information about job searching in that state.
More Ways to Find Jobs: Top 10 Best Job Sites | Best Sites for Gig Jobs