How to Write a Sympathy Letter
Learn How to Write a Sympathy Letter to Help a Grieving Employee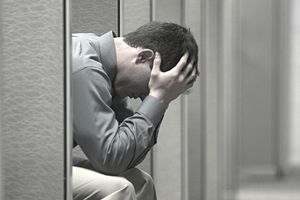 When an employee or coworker experience bereavement or grief, you can take steps as an employer to express sympathy. You can also help the individual manage his or her needs during the illness, death, or another sad happening.
No matter what else you do to sympathetically help your employee or coworker handle their sorrowful situation, it is almost always appropriate to write a sympathy letter. Condolence notes are always valued by employees who appreciate receiving your sympathy message during their time of grief.
This template provides a guide so that you can write your own sympathy letter in your workplace. It emphasizes the factors that will make your condolence notes convey your proper sympathy message.
Write a Sympathy Letter to Express Heartfelt Condolences
Start your sympathy message on your normal stationery with your name and address and date. Or, if you have chosen to hand write a note on a card or piece of stationery, start with the date.
Email has also become increasingly acceptable as a communication medium, but a formal handwritten letter or typed note are better choices for condolence letters. Email sympathy messages leave the lasting impression that your correspondence was business as usual—not at all the sympathy message you were trying to convey.
Next, write, Dear (Employee Name),
Start your letter with a description of the event and your sympathy. Depending on your relationship with the employee (for example, HR staff sympathy letter to the employee), you may need to write a company note, but you might also want to write a second, personal note.
The focus of this article is the official company sympathy letter. It is generally more formal than a note that you'd send to a personal friend or coworker.
Example: We want to express our sympathy for the recent loss of your mother. Losing a close family member is always sad and we want you to know that we are very sorry for your loss.
Offer to assist the employee during the grief period without obligating company resources or setting a precedent that you will be unable to offer to all employees.
Example: Please let us know if there is anything that we can do to assist you as you deal with the loss of your mother.
Offer additional information about company resources that are available for employees during their times of grief.
Example: Human Resources staff members have helped you to access your benefits information and we have shared our bereavement policy with you. If you have needs that extend beyond the parameters of the policy, please let us know so that we can deal with your situation on an individual basis.
Past company practice has been to grant additional unpaid leave time to deal with death related issues, out-of-state travel, and time-consuming legal problems.
End your note with a reiterated offer of support. The employee may not need or want anything from you but it is important that you make the offer. You will rarely find your help pursued, but, you will have demonstrated that you care.
Example: We are committed to helping you through this rough time in life's journey. Your loss of your mother is sad and we support your efforts to move forward.
Please let us know how we can help.
Ending: Use your normal signature. Regards is a common sign off with which to end a sympathy message. Or, you need to find your own comfortable way to end and close out the condolence letter.
Additional closings include:
Warmly
Sincerely
With Warm Regards
Thinking of You
Best
Best wishes
With sympathy
These are the components of a sympathy letter with links to the steps a company might take earlier in the process of supporting an employee in life's sorrowful moments of bereavement and grief.
See more about how an employer can help employees and coworkers deal with bereavement and grief.
Please keep in mind, as you write your sympathy message, that it is unlikely that you know all of the details of your employee's relationship with his or her relatives. Additionally, you will rarely have all of the details about an employee illness or family member's tragedy.
So, limit the assumptions that you express in your sympathy letter. Keeping the message neutral is your best approach when you write your sympathy letters. (For example, an employee and her mother may have had a distant, unhappy relationship for twenty years. You don't know. So do not write a sympathy message that assumes a close, loving relationship. Your condolences will fall on deaf ears.)
Sample Sympathy Letter
Dear Elizabeth,
We're so sorry to hear about your mother's death. Losing a family member is always difficult. Please let us know if there is anything that we can do to assist you during this trying time.
You are eligible for three days of paid time off as stated in our employee bereavement policy. We have, in the past, granted additional unpaid time off for employees when travel and personal business related to the death required more time away from work.
Please let your manager or Human Resources know if you need to request additional time off. We can also work with a flexible schedule if your family business must be accomplished during work hours.
We are committed to helping you through this rough time in life's journey. We sympathize on the loss of your mother and we want to support your efforts to move forward with your life's business. Please let us know how we can help.
Regards,
Susan
Human Resources Director
The employee's manager might also consider sending a sympathy letter or note. This is more appropriately written on a note card and sent informally since the official company letter has already been sent by Human Resources staff.
Coworkers and friends are also encouraged to extend sympathy in response to life's brutal moments.
More Recommended Reading