HSN Work at Home Careers
Home Shopping Network hires work-at-home agents in five states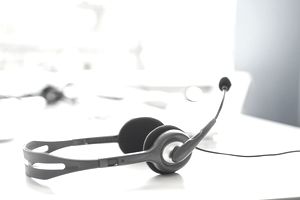 Home Shopping Network (HSN) is a $4 billion company that specializes in direct-to-consumer sales via TV, online and mobile devices. It uses full- and part-time virtual call center agents as its customer service and sales staff.
Types of Work-at-Home Positions
HSN offers work-at-home employment—not independent contractor positions—that are tied to a specific geographic location. Currently, those locations are 13 cities in California, Florida, Ohio, Tennessee and Virginia.
Agents field in-bound calls and answer questions, upsell merchandise and complete sales transactions.
Full-time positions require a 40-hours-per-week commitment. Working weekends and holidays is mandatory, but employees receive two set days off per week. Work-at-home employees must be available to work on-site once a month. Part-time positions are available. 
Pay and Benefits
HSN home-based agents receive a base rate per hour plus incentive opportunities. Training is paid.
Benefits for employees working at least 30 hours per week include health insurance, dental plans, vision care, life insurance, short- and long-term disability coverage, a retirement savings plan, employee-stock-purchase plan and generous discounts on HSN merchandise. Also, the company allows employees two paid days per year to perform community service activities.
HSN has been recognized as a Platinum-Level Fit-Friendly Company by the American Heart Association for championing the health and wellness of employees.
Qualifications
Applicants must be 18 years old with at least a high school-level education. They need strong computer and internet skills, be familiar with Microsoft Windows and Outlook and have experience in sales or customer service. Some of the traits they need are attention to detail, follow-through, organization, good communication skills and ability to please customers and generate excitement.
Agents are required to provide their own Windows desktop computer and Internet service (DSL or cable). See more about possible equipment needs on typical home call center office requirements
HSN jobs from home are only for applicants living near one of the 13 cities where they have offices. There may be specific restrictions based on area code.
Technical Requirements
Work-at-home agents for HSN must provide their own equipment, including:
Computer and headset compatible with HSN specs
High-speed internet connection. Satellite, broadband, wireless or dial-up services are not acceptable.
Standard wired land-line phone service
Applying to HSN
Go to the HSN Careers website and filter jobs by category. Check "Work At Home" to see the current openings. From there, you can apply online or upload a resume for any position you find. 
After uploading or filling out an application, you are asked to fill out a timed assessment questionnaire. The questionnaire asks about flexibility in hours and scheduling and about personal traits such as organization, self-confidence, honesty, work ethic, stress levels, persuasiveness, and comfort with technology and sales, and it checks skills such as matching numbers accurately, grammar and knowledge of computers—specifically Windows.
After filling out the application and assessment, you are contacted for a phone interview if HSN deems your qualifications a match for one of its open positions.
If you don't live in one of the five states where HSN hires work-at-home agents, find a Call Center Job in Your State or a Call Center Job in Canada. 
Disclaimer: Ads for home-based jobs or business opportunities on this web page are not necessarily legitimate. These ads are not pre-screened and appear on the page due to having similar keywords to the text on the page. More on sponsored links to work-at-home jobs.