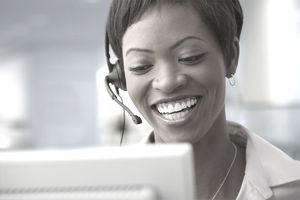 If you are a health care professional or have medical office skills, you may be able to find a telecommuting position with Humana, Inc.
Industry: Insurance, Health Care
Humana Company Description
Headquartered in Louisville, Kentucky, health insurance company Humana Inc. is a Fortune 500 company (#52 in U.S. in 2016) with more than 50,000 employees. The company serves healthcare consumers in the U.S. and Puerto Rico.
They are also a Department of Defense TRICARE Managed Care Support Contractor and serve millions of beneficiaries in the Southern US. They have a large stake in Medicare Advantage programs.
According to an article on CNN Money, Humana has been committed to raising the number of telecommuting jobs in the organization since 2008, in part by training more managers on how to lead virtual teams.
Types of Work-at-Home Positions at Humana
Some of its work-at-home positions have geographic requirements. Most are for registered nurses. (see more nursing jobs from home.) Many of its RN positions are for field healthcare and involve visiting patients at home. However, the company also has opportunities, which may allow telecommuting, for medical coders, chart auditors, licensed insurance reps, accountants, physicians, writers, human resource recruiters and benefits consultants, website specialists, and sales people.
An example of a work-at-home RN position is RN Telephonic Utilization Review or FER (Front End Review) Nurse, although there is a long training period in the office before you may be allowed to work from home.
Examples of jobs for employees who are not nurses include Health Care Finder, a position triaging incoming referrals and authorizations for TRICARE beneficiaries, doing data entry, requiring a high school diploma or GED and experience in public contact.
Another is a Provider Contract Administrator, requiring only a high school diploma but a college graduate preferred, ensuring contracts with physicians are setup correctly and managing the credentialing process. A Utilization Management Specialist has similar education requirements and makes outbound calls to members and providers to verify clinical information, document the calls, and create and send out written correspondence.
Another example is a Screening Pharmacist, a licensed pharmacist working from home, reviewing prescriptions for accuracy, checking for drug interactions, allergy concerns, and appropriates dosage.
Using Humana's Employment Page to Find Work-at-Home Positions
Go to the Humana Website and in your search, check the box for "Virtual/Work at Home" in the "Work Environment Type" section and add keywords specific to your job search. You will have to check each position to see if it is a fully work-at-home position or whether it requires travel or reporting to an office as well.
More Company Profiles in Health Care Work-at-Home
For more profiles of companies that hire nurses (and others with medical backgrounds) to work from home, click on the links below.
Note:
Companies listed in this or other work-at-home company profiles may or may not be hiring at this time. Please research job openings by reading their job posting and employment policies carefully with an eye toward how your skills match their needs before initiating contact.

For more telecommuting jobs, see this directory of work-at home-companies.