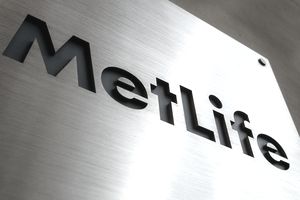 Are you interested in a career as an insurance underwriter? It's one of the many jobs available in the insurance industry.
Insurance Underwriter Job Description 
Underwriters evaluate applicants for insurance. They determine whether or not a prospective customer should be insured and, if so, recommend an appropriate premium to take on that level of risk. Insurance underwriters use software to help analyze the risk profile of clients and to calculate costs.
Insurance underwriters work closely with insurance agents who have direct contact with customers and with actuaries who perform complex calculations to determine the likelihood that accidents and other mishaps might befall a category of clients.
Insurance underwriters specialize in many different types of insurance including auto, homeowners, marine, commercial, personal/professional liability and travel.
Education and Training
Insurance underwriters are typically hired with a bachelor's degree. Coursework in business, mathematics, science, accounting, finance, economics, probability and statistics, computer technology, and engineering can all be helpful depending on the focus of underwriting activity. 
Underwriters need to develop and document analytical, quantitative, decision-making, verbal, writing and presentation skills in order to be hired and successfully carry out their responsibilities.
Underwriters receive extensive on the job training and mentoring if they are hired right out of college.   Underwriting trainees are typically paired with seasoned underwriters to learn about underwriting policies, procedures, and techniques.  
Many employees encourage or require to gain certifications in underwriting by taking courses through The Institutes.
Junior underwriters often earn an Associate in Commercial Underwriting or An Associate in Personal Insurance.  More seasoned underwriters with at least three years experience often pursue the Chartered Property and Casualty Underwriter.
Insurance Underwriter Salaries
According to the Bureau of Labor Statistics, Insurance Underwriters earned an average of $64,220 in 2014. The bottom 10% earned less than $39,260, while the top 10% earned at least $113,010.
Underwriters working in Connecticut, Massachusetts, New York and Pennsylvania garnered the highest average salaries.
Underwriter Skills List
Here's a list of skills that employers seek in candidates for underwriting jobs.
Accounting
Accuracy
Adaptability
Analyzing Actuarial Data
Assessing Risk of Insuring a Client
Assessing the Financial Health of Commercial Clients 
Attention to Detail
Collaborating
Completing Quality Control Reviews on Due Diligence and Final Reports
Consultation
Creating Business Plans
Customer Service
Decision Making
Delegating Tasking to Assistants
Discussing Complex Analyses with Actuaries
Educating Producers about Products and Services
Establishing Rate/Pricing Guidelines for Policies
Establishing Working Rapport with Agents
Evaluating Information from Diverse Sources
Evaluating Staff Performance
Evaluating Underwriting Software for Purchase
Flexibility
Handling a Large Volume of Work
Identifying Top Producers as Targets for Marketing
Influencing Others
Interacting Effectively with a Diverse Set of Clients and Business Partners
Interpreting Financial Statements for Commercial Clients
Interviewing Candidates for Underwriting and Staff Positions
Learning New Computer Programs  
Managing Underwriting Territory
Mathematical
Microsoft Access
Microsoft Excel
Microsoft Word
Monitoring Loss Reports and Taking Appropriate Underwriting Action
Multitasking
Negotiating
Ongoing Learning About Specialty Areas
Organizational
Overseeing and Approving Policy Endorsements
PowerPoint
Presentation
Prioritizing 
Problem Solving
Promoting Underwriting Products to Agencies
Reading Comprehension
Recommending Underwriting Process Improvements
Recruiting New Insurance Agencies  
Reviewing Expiring Policies and Reassessing Risk
Screening Applicants Based on Criteria
Supervising Staff
Taking Initiative
Teamwork
Time Management
Training Insurance Agents
Transferring Data to Underwriting Templates
Verbal Communication
Writing Correspondence
Writing Proposals
Writing Reports
Underwriter Interview Questions
Review a list of questions commonly asked during job interviews for underwriters.
What do you know about insurance?
Why do you want to work as an underwriter?
How do you evaluate risk?
How do you mitigate exposure to loss?
How do you handle production goals?
How do you organize your day?
Have you had difficulty meeting deadlines?
What were your quotas at your last position?
What types of loans have you worked on?
Tell me about a difficult loan you approved.
Are you flexible on the hours you can work?
How do you separate yourself from other applicants?
What do you do to stay current in the insurance industry?
What do you know about this position?
Name a time you used quantitative data.
What have you done to deal with a difficult question?
Have you ever had to come up with an innovative way to address an issue or resolve a problem?
How do you prepare for market challenges?
What new policy or procedure have you had to implement at a previous job, and how did you adapt to it?
What were some obstacles you faced when working on a team?
How do you deal with someone that does not have integrity?
What was your worst insurance experience? Your best?
Describe a scenario where your manager wanted to do things one way, but you suggested and convinced them of another way.
Describe a time that you had to handle multiple priorities at once and deliver results.
Do you know anyone who works for our company?
What are some of the financial product offerings that we offer?