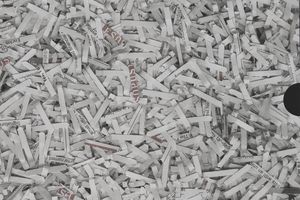 The following is a list of English language international magazines, both print and web, covering the broad spectrum of fine art, appraisals and auctions ranging from contemporary culture to collectible antiquities.
A to D
Aesthetica, an online and bi-monthly print publication based in the UK, focuses on "combining dynamic content with compelling critical debate and pushing boundaries while exploring the best in contemporary arts and culture."
Afterall is a "research and publishing organization based in London. Founded in 1998 by Charles Esche and Mark Lewis at Central Saint Martins College of Art and Design, University of the Arts London, Afterall focuses on contemporary art and its relation to a wider artistic, theoretical and social context."
American Art Review is a bi-monthly print publication focusing on American art.
Antennae is a UK-based journal focusing on nature and animals in visual culture.
Connecticut-based Antiques and The Arts Weekly Newsletter publishes approximately 200 pages per week on news and features regarding the antiques and arts trade.
Aperture is a New York-based quarterly focusing on fine art photography.
Apollo, the monthly publication geared for collectors, is based in London and was established in 1925 covering the fine and decorative arts.
Sign up for Art-Agenda's free e-mail announcements of art listings and exhibition information.
Their distribution is to over 50,000 arts professionals internationally.
Launched in 1984, Art and Antiques is a monthly magazine for collectors of the fine and decorative arts.
Art AsiaPacific magazine features contemporary art in Asia and publishes an encyclopedic Almanac detailing the arts scenes in countries in the Asia-Pacific region.
Based in NY, ArteEast "presents the works of contemporary artists from the Middle East, North Africa and their diasporas to a wide audience in order to foster a more complex understanding of the regions' arts and cultures and to encourage artistic excellence."
Artfacts.net is an "international online gallery and museum guide for modern, contemporary and emerging art."
NY-based Artforum, founded in 1962, is a monthly print and online magazine focused on contemporary art.
NY-based Art in America, established in 1913, is a monthly print magazine about contemporary art.
Sydney-based Artist Profile founded in 2007, publishes a 132-page quarterly magazine that covers contemporary art.
ArtIt is a bilingual Japan-based quarterly magazine on contemporary art.
Artlink is a quarterly contemporary art magazine published in Adelaide, South Australia.
Artnet.com is an online art magazine with an auction price database.
The UK's Art Monthly, established in 1976, covers contemporary art.
NY-based ARTnews, founded in 1902, is the oldest art magazine and is geared to both the arts professional and arts enthusiast.
Atlanta-based ART PAPERS is a "non-profit organization dedicated to the examination, development, and definition of art and culture in the world today."
London-based ArtReview, established in 1949, publishes the Power 100, a list of the top arts movers and shakers.
Australian Art Collector is a quarterly magazine geared for collectors and features Australian and Aboriginal art.
Australian Art Review is a quarterly arts magazine and website featuring Australian art.
UK-based quarterly Bedeutung is "a wide range of projects committed to the circulation of analysis, comment and contemplation on current affairs, philosophy, politics, and the arts."
BAK is an English and Turkish bilingual visual arts magazine.
BlouinartInfo.com is an online publication from Louise Blouin Media featuring art news, profiles, market trends. Other publications include Art+Auction, Modern Painters, Culture+Travel, and Gallery Guide magazines. The company also publishes art price guides from Art Sales Index, Gordon's and Davenport's.
London-based The Burlington Magazine, established in 1903, covers the fine and decorative arts and is geared for art historians.
Constance is an art and literature publication focused on the arts and culture of New Orleans.
Contemporary magazine focuses on contemporary art.
Daruma Magazine, founded in 1993, focuses on Japanese art and antiques.
E to Z
Published by the School of Art at the California Institute of the Arts, East of Borneo, whose editor in chief is Thomas Lawson, is a collaborative website focusing on contemporary art.
NY-based E-flux is an online network with a subscriber's list of 50,000 + art professionals.
Esopus is a "twice-yearly arts magazine featuring fresh, unmediated perspectives on contemporary culture from a wide range of creative professionals."
Vancouver-based Fillip focuses on art and culture.
Milan-based Flash Art, established in 1978, focuses on contemporary art.
London-based frieze was founded in 1991 by the Frieze Art Fair founders.
Milan-based Kaleidoscope is an international quarterly of contemporary art and culture.
Lens Culture is an online magazine of international contemporary photography.
Maine Antique Digest is a monthly newsletter, at 300 pages, covering the antiques market in the northeastern United States.
Manifesta Journal focuses on contemporary curatorship, specifically dealing with the Manifesta Biennial.
UK-based Map focuses on contemporary art.
The Netherlands-based METROPOLIS M is a bimonthly magazine on contemporary art.
Milan-based Mousse is a bilingual bi-monthly focusing on contemporary art and culture.
Moving Art Magazine is based in The Netherlands and focuses on Dutch and Belgian art.
Nero is a quarterly magazine dealing with contemporary culture. Its publishing department, Produzioni Nero, produces artist's editions, catalogues, and art books.
n.e.w.s was "launched at ISEA 2008 in Singapore. n.e.w.s. is a collective online platform for the analysis and development of art-related activity, drawing upon contributions from around the globe, bringing together different voices, accents and outlooks from the North, East, West and South."
Based in Amsterdam, Nictoglobe is an online magazine of transmedial arts.
Parkett, with editorial offices in NY, is published in Zurich twice a year, and features contemporary art.
Minnesota-based Public Art Review is published twice a year and focuses on today's public art.
Washington DC-based Sculpture is a monthly magazine published by the International Sculpture Center.
Smithsonian is a monthly magazine that "chronicles the arts, history, sciences and popular culture of the times. Each subscription includes a complimentary membership to the Smithsonian Institution."
Sotheby's AT AUCTION is an "exclusive magazine showcasing some of the rarest works of art and most coveted precious objects on the international market today. Published eight times a year, each issue features stunning images and details of auction highlights from every Sotheby's sale held during the publication period."
Southeastern Antiquing and Collecting is a monthly magazine featuring auctions in the southeast United States.
London-based TATE ETC. is published 3 times a year and ranges from the historical to the contemporary.
Universes in Universe is an online publication providing international arts coverage.
Vancouver-based Whitehot Magazine of Contemporary Art is an online art magazine.
X-TRA is a quarterly contemporary art journal published by non-profit organization Project X Foundation for Art and Criticism and publishes "diverse critical approaches including expansive features, historical essays, commissioned artist's projects, interviews, and substantive exhibition and book reviews."
NY-based Zingmagazine, founded by artist Devon Dikeou in 1995, is a creative collaboration between curators and artists.