Job Applicant Rejection Letter
How to Reject Your Job Applicants Kindly When Not Selected for an Interview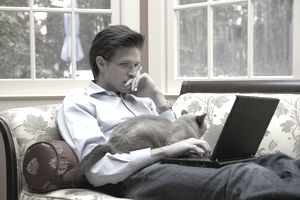 How are you treating the people who apply for your open positions? Job applicants I've interviewed tell me that it takes up to an hour to customize a cover letter and apply for a job. Increasingly, the process also includes completing an online application which in earlier days was not filled out until a potential employee arrived for an interview.
This time invested in a potential employer is significant – and discouraging.
It is discouraging because, in many cases, the application is not acknowledged. More significantly, the applicant never hears that he or she was not selected for an interview. The rejection letter never comes and so the applicant waits, wishes, and hopes.
This is exacerbated by the fact that some employers wait until a job is filled before notifying applicants, a process that can take weeks, or even, months. They may put a job on hold, decide not to fill it, or postpone the interview process for more important priorities. But, the applicant hears nothing and spends additional time in more follow-up especially for a desirable job.
It is much kinder to let the applicant know that he or she is not a candidate who will be considered further. Here is a sample letter which will help employers communicate with applicants who were not selected for an interview.
Job Applicant Rejection Letter
Date
Name of Applicant
Applicant's Address
Dear (Applicant Name):
We received many applications for the position of quality analyst. We reviewed your application and decided not to invite you in for an interview with the hiring team.
We appreciate the time and energy that go into submitting a resume, cover letter, and application.
Thank you for investing the time to apply to Clark Services.
Please apply for open positions, for which you qualify, in our company in the future.
We wish you success in your job search and in your future endeavors. We appreciate your interest in our organization.
Regards,
Real Person's Name and Signature
Example: HR Director for the Employee Selection Team
Disclaimer – Please Note:
Susan Heathfield makes every effort to offer accurate, common-sense, ethical Human Resources management, employer, and workplace advice both on this website, and linked to from this website, but she is not an attorney, and the content on the site, while authoritative, is not guaranteed for accuracy and legality, and is not to be construed as legal advice.
The site has a world-wide audience and employment laws and regulations vary from state to state and country to country, so the site cannot be definitive on all of them for your workplace. When in doubt, always seek legal counsel or assistance from State, Federal, or International governmental resources, to make certain your legal interpretation and decisions are correct. The information on this site is for guidance, ideas, and assistance only.
Standard Application Acknowledgement Letter
More About Sample Candidate Rejection Letters
Letters for Successful Candidates
What if the candidate you are contacting was successful in his or her application? Following are sample job offer letters to let the candidate know the good news.
Sample Job Offer Letters
More Sample Employer Letters
Human Resources Sample Letters
Free Policy Samples, Forms, and Check Lists:

| A | B | C | D | E | F-G | H | I-K | L-N |
| O-Q | R-S | T-V | W-Z | Policy Directory |