Job Description Template
Use This Template as a Guide When You Develop Your Own Job Descriptions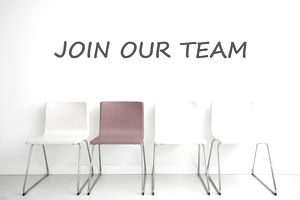 Need a job description template to simplify the process of developing a job description? This job description template provides a guide for you to use to develop your own job descriptions for your organization.
Here's a useful job description template to give you a starting point when writing your own job descriptions. The job descriptions linked from this template were built from this job description template, so you may want to review them as examples for each section.
Title of Job
Position Description:
Write a one-sentence description of what the position does within your organization.
Example: The Human Resources Manager guides and manages the overall provision of Human Resources services, policies, and programs for a company. The HR Director within a small to mid-sized company supplies the same or a portion of the Human Resources function within a large company. 
Major Areas of Responsibility
Use bullet points to list the major areas covered by your job.
For example, a Human Resources Manager might list responsibilities that include, but are not a comprehensive list, such as these.
The major areas the Human Resources Manager manages can include:
Developing the Human resources department
Advising managers about issues relating to managing people
Employee orientation, management development, and training
Performance management and improvement systems
Organization development and change management
Employment and compliance to regulatory and governmental concerns
Policy development and documentation
Primary Objectives:
Beyond what the person in the position actually does, list the primary goals and objectives of the position for its overall contribution to the organization.
For example, a Human Resources Manager might list items such as these:
Specific Responsibilities of the Job
Take each of the items listed in the Major Areas of Responsibility and flesh out the details. Start by using the listed major area of responsibility and add the details necessary to make job expectations and products clear in each major area of responsibility. For example, an HR manager might detail a responsibility, Development of the Human Resources Department, like this:
Development of the Human Resources Department
Oversees the implementation of Human Resources programs through Human Resources staff. Monitors administration to established standards and procedures. Identifies opportunities for improvement and resolves any discrepancies.
Oversees and manages the work of reporting Human Resources staff. Encourages the ongoing development of the Human Resources staff.
Develops and monitors an annual budget that includes Human Resources services, employee recognition, sports teams support, company philanthropic giving, and administration.
Selects and supervises Human Resources consultants, attorneys, and training specialists, and coordinates company use of insurance brokers, insurance carriers, pension administrators, and other outside sources.
Conducts a continuing study of all Human Resources policies, programs, and practices to keep management informed of new developments.
Leads the development of department goals, objectives, and systems to support the organization's business plan.
Establishes departmental measurements that enable the HR department to support the accomplishment of the company's strategic goals.
Directs the preparation and maintenance of such reports as are necessary to carry out the functions of the department. Prepares periodic reports for management, as necessary or requested, to track strategic goal accomplishment.
Develops and administers programs, procedures, and guidelines to help align the workforce with the strategic goals of the company.
Participates in executive, management, and company staff meetings and attends other meetings and seminars as needed to accomplish the organization's and department's goals
With the CEO and CFO, annually plans the company's philanthropic and charitable giving and community outreach.
Required Knowledge, Skills, and Abilities
In this section of the job description, list each essential responsibility that the job holder must be able to perform satisfactorily to do the job successfully. Note that these requirements are representative, but not all-inclusive, of the knowledge, skill, and ability required to perform this job. Reasonable accommodations may be made to enable individuals with disabilities to perform the essential functions.
Job Requirements
Broad knowledge and experience in:
Above average skills in:
Excellent skills in:
Demonstrated ability to:
Demonstrated ability to:
Demonstrated ability to:
General knowledge of:
Experience in:
Other:
Education and Experience
Degree or equivalent experience:
Years of experience:
Specialized training in:
Active affiliations:
Other requirements (certifications and so forth):
Physical Demands
These physical demands are representative of the physical requirements necessary for an employee to successfully perform the essential functions of the job. Reasonable accommodation can be made to enable people with disabilities to perform the described essential functions.
Example: While performing the responsibilities of the job, the employee is required to talk and hear. The employee is often required to sit and use their hands and fingers, to handle or feel.
The employee is occasionally required to stand, walk, reach with arms and hands, climb or balance, and to stoop, kneel, crouch or crawl. Vision abilities required to perform this job include close vision.
Work Environment
Example: While performing the responsibilities of the job, these work environment characteristics are representative of the environment the job holder will encounter. Reasonable accommodations may be made to enable people with disabilities to perform the essential functions of the job.
While performing the duties of this job, the employee is occasionally exposed to moving mechanical parts and vehicles. The noise level in the work environment is usually quiet to moderate. The passage of employees through the work area is average and normal.
Conclusion
This job description is intended to convey information essential to understanding the scope of the job and the general nature and level of work performed by job holders within this job. But, this job description is not intended to be an exhaustive list of qualifications, skills, efforts, duties, responsibilities or working conditions associated with the position.
Disclaimer: Please note that the information provided, while authoritative, is not guaranteed for accuracy and legality. The site is read by a worldwide audience. Please seek legal assistance, or assistance from State, Federal, or International governmental resources, to make certain your legal interpretation and decisions are correct for your location. This information is for guidance, ideas, and assistance only.