Answering Interview Questions About Handling Success
How to Respond to Queries About Succeeding at Work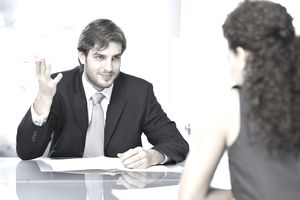 In most jobs, employees regularly encounter moments of success as well as moments of struggle or failure. You have probably anticipated questions about your professional shortcomings and how you handle failure and have focused on this type of question as you have prepared for interviews.
However, you might be surprised by questions about how you respond to success and miss out on an important opportunity to impress your prospective employer.
Most employers are looking for consistently high levels of productivity for their staff as well as continual growth and development.
So they may ask a question like "How do you handle success?" to determine whether you coast after your achievements, and to see if you learn from your successes. They may also be attempting to assess whether you are a team player or a good manager and have the ability give credit to colleagues who contributed to your achievements.
How to Respond to Interview Questions About Success
The best approach to answering this question is to prepare specific examples of your successes and to reference how you assessed the factors contributing to your achievements. Then share how you applied this knowledge to continue your professional development and to generate positive results.
You could reference a time when you led a team that was able to deliver a product ahead of schedule, along with the steps the individuals took to ensure that high quality was maintained despite the accelerated schedule.
You could then share how you recognized each effort, and how you and your staff were able to implement the technique on future deliverables. For example, you might say "I like to maintain a consistent level of productivity and take both my successes and failures in stride. I try to learn from both and apply that knowledge to future situations.
For example, last August my sales team landed P&Z as a client. We were all elated, and I took my staff out for a celebratory dinner.  I thought up a series of awards to recognize the role that individual staff had played in the process, and saluted members of the team.
I called a meeting for the next Tuesday to break down the process and identified several strategies that contributed to our success. We discussed new targets, and six months later landed another top consumer products client using some of the same tactics."
Make it Relevant
When you think of an example to share with hiring managers, be sure that it's relevant to the job and the company. Take a look at the job posting and pick one of the job requirements. Then share a response that includes something similar, if possible, to what you would be doing in the new job.  The more focused your success story, the more it will have a positive impact on the interviewer. Here's how to match your qualifications to a job.
What Not to Say
Try not to make your response all about you. Especially if you're being hired for a job where you are part of a team or in a management role, it's a good idea to give credit to the people who were instrumental in helping you succeed.
Sharing the credit for your successes will show the interviewer how you will be able to fit in when you are in a job that involves working well with others.