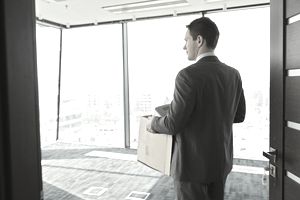 Are you considering job searching in an area you don't currently live in? Long distance job searching isn't easy. Many employers will not even consider interviewing out-of-state candidates or covering relocation costs unless they are searching on a national basis for a top-level or hard-to-fill position. It isn't just the expense of relocation that makes employers wary; it is also the logistics of arranging interviews when the candidate isn't nearby.
That being said, there are ways to have a successful job search from afar. Below are a few tips to increase your chances of a successful relocation.
Job Search Relocation Tips
Get local. Use the local job sites as well as the national job databases to find job listings in the area you want to relocate to. Look into the chamber of commerce in the city where you want to move for job searching resources, and read the local newspaper for job advertisements.
Get more local. Do you have a relative, friend or acquaintance that you can stay with in the new location while interviewing? If so, consider using that address on your resume and your cover letters. Your job search correspondence is more likely to get a second glance if you're in town instead of hundreds of miles away. If that won't work, mention in your cover letter that you are planning to relocate and will be available to interview at the employer's convenience.
Use your network. Are you a college graduate? Check to see if your college or university has a career network of alumni you can get in touch with. Alumni can help with more than just your job search. They may be able to give you advice on housing, transportation, entertainment and everything else you will need to know about your new community.
If you belong to a professional association, contact the local chapter and network with the members. You can also reach out to LinkedIn contacts who live in the area.
Research, research, research. Use tools like salary calculators and cost of living calculators to determine whether your new salary will pay the bills in the local area where you want to work:
Salary Calculators will give you average pay for a specific position in a specific location.
Cost of Living Calculators will tell you how far your current salary will go in a new city and/or will compare the cost of living between two different cities.
Pack your bags. This one is not always possible, but it is certainly easier to find a job when you're in the city or town where you want to work. It's a leap to move to a new community without a job, but if you have a place to stay or can get temporary work while you look for a full-time job, it may be feasible.
Avoid great expectations. Don't expect an employer (unless it's for that hard-to-fill or high-level executive position) to pay your moving and other relocation expenses. You should also not expect a company to pay for you to fly somewhere for an interview. Unless you are much more qualified than the local candidates, and they have to have you, do not anticipate any of these fees to be covered.
That being said, if you do get the job, you can try to negotiate relocation benefits into your salary.
Check benefits. Unemployment benefits may be available if you are relocating because your spouse has a new job in a new city. Check with the unemployment offices in both your current state and your new state to determine what, if any, benefits you are eligible for.
Also look into what job search expenses, if any, might be tax deductible. 
Be flexible. When you want to move sooner rather than later, be open-minded and flexible about the jobs you are willing to take. Again, it's easier to find a local job when you are there, so you may want to broaden your options to make a move.
More Advice on Job Hunting When You're Relocating
Tips for Job Searching When You're Moving
How to Mention Relocation in a Cover Letter