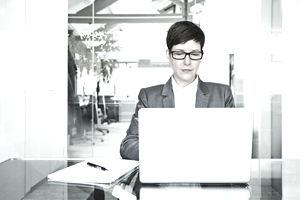 A job specification describes the knowledge, skills, education, experience, and abilities you believe are essential to performing a particular job. The job specification is developed from the job analysis. Ideally, also developed from a detailed job description, the job specification describes the person you want to hire for a particular job.
A job specification cuts to the quick with your requirements whereas the job description defines the duties and requirements of an employee's job in detail.
The job specification provides detailed characteristics, knowledge, education, skills, and experience needed to perform the job, with an overview of the specific job requirements.
Components of a Job Specification
Experience: Number of years of experience in the job you are seeking to fill. The number of years of work experience required for the selected candidate. Note whether the position requires progressively more complex and responsible experience, and supervisory or managerial experience.
Education: State what degrees, training, or certifications are required for the position.
Required Skills, Knowledge, and Characteristics: State the skills, knowledge, and personal characteristics of individuals who have successfully performed this job. Or, use the job analysis data to determine the attributes you need from your "ideal" candidate. Your recruiting planning meeting or email participants can also help determine these requirements for the job specification.
High-Level Overview of Job Requirements: In under ten bullet points, cite the key components and requirements of the job you are filling.
A job specification is useful for recruiting as it helps you write your job postings and your website recruiting material. The job specification is also useful for distribution in social media, for screening resumes, and for interviewers.
It makes employees cut to the quick in terms of what is really needed for performing the job. In this sense, it is useful for screening and selecting candidates as it describes the most important and significant characteristics you seek in your new employee. This is a useful approach and tool when you seek to narrow the field when faced with hundreds of resumes.
See a sample job specification.