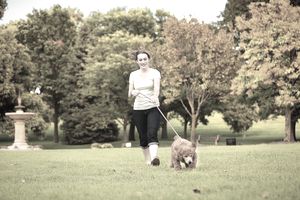 Jobs for Kids
When your child's spending habits begin to outpace his allowance it might be time for him to look for a job for kids. In addition to earning spending money, jobs for children can help kids learn about responsibility and money management.
Types of Jobs for Kids
Job ideas for kids to explore. Find out about the various types of jobs for children to get started earning their own money.
Job Ideas by Age
Looking for an age appropriate job?
Our collection of jobs for kids sorted by age will help your child find out what other kids their age are doing to earn spending money. These jobs may need to be modified if your child is more or less mature and responsible, but these lists will give you a starting point.
Jobs for 9-Year-Olds: For children this young, it's often good for them to start in an assistant position, helping an adult or older child as they learn the job. Ideas include yard work other than mowing, parent's helper, dog walker, pet sitter/house sitter assistant, family business tasks and lemonade stand.
Jobs for Busy Kids
Is your child's schedule limited by school and extracurricular activities? Check out the collection of seasonal summer jobs or jobs limited to weekends.
Summer Jobs for Kids: These jobs can bring spending money during school breaks. Many times opportunities open up in summer for taking care of neighbors' children, yards, and pets. Jobs include lifeguard, car wash, summer nanny, lemonade stand, mowing, yard work, babysitting, pet sitting, house sitting, and dog walking, 
Weekend Jobs for Kids: Jobs such as babysitter are often most in demand on the weekend and won't interfere with school or sports.
How to Find Jobs for Kids
Once your child has determined what type of job they want, it's time to look for a job. Here are some helpful resources to help your children find a job.