Must-Read Legal Websites for Attorneys
Get the most out of online resources available to you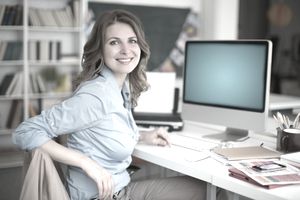 Being an attorney doesn't mean should be stuck reading briefs and journal articles each and every day. There are so many great online publications and blogs that have so much rich content that range from timely law topics, to career tips, to the common struggles of a lawyer. Not only can these websites provide great resources, but also the articles can often help you feel more rejuvenated and enthusiastic about the law.
Here are seven websites we recommend you bookmark today.
Above the Law: This website publishes new content on a daily (even hourly basis). Article topics tend to focus on the following areas: BigLaw, small law firms, legal technology, legal marketing, in-house counsel, law school, and government issues. You can always count on Above the Law to offer a thoughtful (and sometimes even humorous) look at current events. For example, there has not been a shortage of articles about the recent Supreme Court decisions. Above the Law also has a great Career Center on the website, which includes job postings from throughout the country and advice for job seekers.
JD Supra: This website syndicates content from publications to blogs on a multitude of law and business topics. JD Supra readers include in-house counsel, business leaders, reporters, and editors. The ability to search the site by topic area is very helpful, especially if you are researching a specific field such as same-sex marriage or patents. The "Trending" feature at the top of the website lets you read the most popular and topical articles being circulated and read.
ABA Journal: Perhaps the standard for lawyers and legal professionals, ABA Journal includes articles and blog posts about current issues and the latest in legal news. If reading articles and blog posts doesn't always fit into your daily schedule, check out the ABA Journal podcasts that are interesting and can be listened to on the go. A recent podcast featured the topic of how lawyers can maximize relaxation while on vacation.