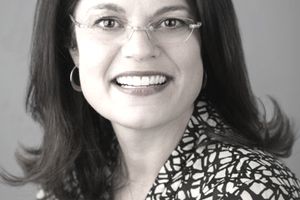 Linda Brenner is Co-Founder and Managing Partner of Talent Growth Advisors (TGA), a national management consultancy based in Atlanta, Georgia. Prior to founding TGA, Linda led talent acquisition and talent management teams for companies such as Gap, Pepsi/Pizza Hut, and The Home Depot.
Linda started TGA in 2004 with the vision of helping business leaders improve talent results leveraging experience across operations, finance and talent management.
Linda and the TGA team have run finance and talent functions at Fortune 500 companies and have partnered with clients such as Coca-Cola, Raytheon, L'Oréal, Ogilvy, and Expedia. Linda works directly with companies to align talent strategies that map to the bottom line.
She helps them build a financial model that prioritizes efforts tied to finding, hiring and keeping top talent in the most critical roles that drive intellectual capital. Specifically, TGA helps clients with talent strategy design, talent acquisition/talent management process improvement work, and skills assessment and development. Linda is passionate about defining what great looks like and taking concrete, measurable, and staged steps to get there.
TGA recently released the results of a first-of-its-kind Intellectual Capital Index that revealed that talent is the number one driver of market value in the Dow Jones Industrial Average. This finding has talent strategy and management implications for companies of all sizes.
Linda co-wrote, along with TGA Co-Founder Tom McGuire, Talent Valuation:  Accelerate Market Capitalization through Your Most Important Asset, which details the firm's innovative approach to talent strategy. She's also the author of How to Manage Self-Directed Employee Development.
Linda holds a Master of Arts degree in Labor and Employment Relations and a Bachelor of Arts degree in Judaic Studies, both from the University of Cincinnati.
Published in Human Resources
Read one of her articles here.