What Is an Overseas Housing Allowance (OHA)?
The Differences Between OHA and BAH Payments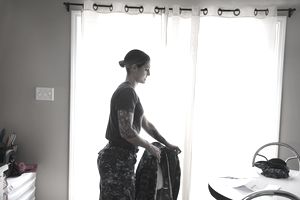 Active duty members who are stationed overseas (except for Alaska and Hawaii) and are authorized to live off-base at government expense do not receive a Basic Allowance for Housing (BAH). Instead, they receive a different allowance, called Overseas Housing Allowance, or OHA.
The Difference Between OHA and BAH
What's the difference? Well, BAH is a set monthly amount paid to military members who live off-base within the United States, and it is prescribed by geographic duty location, pay grade and whether or not the member has dependents.
For example, if the set rate for a member is $750 per month, that's what he or she receives no matter how much the member actually pays for rent and utility costs.
The Department of Defense offers a BAH calculator that can help you find basic allowances for housing.
OHA, on the other hand, is based in part on the actual cost of rent. For each location, members are assigned a maximum rental cap, which is based on average rental costs for the area, depending on the member's pay grade (the higher the rank, the more expensive housing one is authorized to live in), and whether or not the member is residing with dependents (a member who is living with dependents generally requires larger living quarters than a member who is living alone). 
In addition to the monthly rental reimbursement up to the amount of the cap, one's OHA payment also includes an allowance for utilities. This amount is based on random surveys of military members in the area and is the same for everyone in the area, regardless of pay grade.
The Department of Defense offers a useful OHA calculator to help in figuring overseas housing allowances.
How OHA Is Calculated
Let's look at an example:
Using the rates which were in place on December 1, 2007, an enlisted member in the pay grade of E-6 with dependents, living off-base in Ansbach, Germany, would have a maximum rental cap of 830 Euros ($1,245 USD) per month.
The assigned utilities rate for Germany is 543 Euros ($814.50 USD) per month. If the member's rent is 830 Euros or greater per month, the member would receive the maximum OHA of 1373 Euros ($2,059.50 USD), per month for rental expenses.
However, if this member lives in a residence where the rent is 730 Euros per month, the member would only receive 1273 Euros ($1,909.50 USD) per month in OHA.
OHA also includes a one-time lump sum allowance called Move-in Housing Allowance (MIHA) for moving-in expenses. For Germany, (based on December 1, 2007), the rate was 550 Euros ($825 USD). So, in the above example, the member would receive an additional $825 in his or her first month's OHA payment.
OHA payments can change based on the current rate of exchange. Rates are also reviewed at least once every six months.
For current OHA rates, see the Department of Defense's Overseas Housing Allowance Calculator.