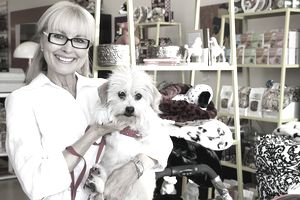 Pet store managers oversee operations and staffing for retail pet store locations and they are responsible for managing all day to day duties that ensure the smooth operation of a retail store. Managers may be involved with a variety of tasks such as hiring new staff, providing sales training, merchandising, inventory control, ensuring high standards for customer service, creating budgets, and ensuring that all store sales goals are met or exceeded.
Pet store managers must also be sure that the animals kept in their stores (including fish, reptiles, birds, and small mammals) are treated humanely and in accordance with all local regulations and animal care guidelines.
Corporate chains or large independent retail locations may have store managers that oversee several individual department managers and in-store service providers (i.e. grooming, training, or veterinary services). Smaller stores may require the store manager to cover all departmental duties and directly supervise the sales associates and product deliveries.
Pet store managers may be required to work long hours including evenings, weekends, and holidays.  Managers must also be on call in the event that any emergency situations should develop involving animals, staff, or the store itself since they have ultimate responsibility for the entire operation.
Career Options
Pet store managers at large corporate chains can progress to higher regional positions within the organization such as district manager or director.
They can also transition into other managerial roles in the animal care industry such as pet product sales manager.
Education and Training for a Pet Store Manager
There is no specific educational requirement for a pet store manager, but many of the larger stores do prefer a four-year degree in business management, marketing, or a closely related field of study.
  Most pet store management job advertisements ask for three to five years of retail sales experience (preferably in a managerial or supervisory role). Those who have worked in sales or animal health fields will also be able to utilize skills developed during those prior work experiences.
A pet store manager must be familiar with human resources policies, budgeting and financial planning, merchandising, computer-based technology, animal care, scheduling, and facility maintenance. They must also have strong leadership and public speaking skills, a good working knowledge of the pet product industry, and the ability to delegate responsibilities to other store workers.
Many pet store managers begin in a sales associate role and work their way up the ladder by gaining practical experience. Those that do not begin as pet shop sales associates may instead leverage their significant experience gained from another sales industry career path or advanced educational qualifications.
Salary
According to salary site Glassdoor.com, the average salary of a store manager at the major chain PetSmart was $61,166 per year as of 2014. The site also reported a similar average salary for store managers at the Petco retail chain: $60,500 per year as of 2014.
Large corporate chains do tend to offer the higher end salaries for those pursuing this career path.
Pet store managers at smaller, locally owned retail locations can expect to earn slightly lower salaries (often in the $30,000 to $40,000 range according to SimplyHired.com), though this is not always the case.
As with most animal careers, a candidate's specific level of compensation is dependent on their practical experience, their educational background, and the geographic region in which the position is located.
Career Outlook
Major pet chains have expanded quickly in recent years, and the pet product industry has benefitted from steady increases in consumer pet spending. The demand for pet store managers should show strength as new retail stores are opened to meet consumer needs. Candidates with significant management experience and a background in the animal industry should continue to enjoy the best job prospects.