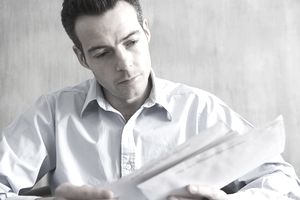 Applicant Rejection Letters Make You Stand Out as an Employer
Do you use applicant rejection letters? You do if you are earning a reputation as an employer of choice. Here are sample rejection letters for the applicants who did not get the job. Use these sample rejection letters to develop your own letters to politely and kindly turn a candidate down.
The following is a sample rejection letter for a candidate who did not appear to be a good fit for the open position or for your company.
Candidate Rejection Letter Sample
Date
Name of Applicant
Applicant's Address
Dear (Applicant Name):
We interviewed a number of candidates for the (Name of Job) position, and we have determined that another candidate is the most qualified for the requirements of our opening. This letter is to let you know that you have not been selected for the position.
Thank you for taking the time to come to (Company Name) to meet our interview team. The team enjoyed meeting you and our discussions.
We wish you success with your job search and in the future. Thank you for your interest in our organization.
Regards,
Real Person's Name and Signature
Example: HR Director for the Employee Selection Team
Human Resources Sample Letters
Free Policy Samples, Forms, and Check Lists:

| A | B |​ C | D | ​E | F-G | H | I-K | L-N |
| O-Q | R-S ​| T-V | W-Z | Policy Directory |
Standard Application Acknowledgement Letter
More About Sample Candidate Rejection Letters
Letters for Successful Candidates
What if the candidate you are contacting was successful in his or her application? Following are sample job offer letters to let the candidate know the good news.
Sample Job Offer Letters