Resignation Email Message Examples
Email Tips, Examples, and Templates to Use to Resign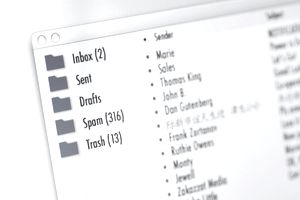 In some cases, it's not feasible to resign in person from your job. If you need to resign via email, be sure your email message is polite and professional, and includes all the pertinent information related to your resignation.
Read below for resignation email tips, as well as samples and templates for a variety of situations.
Tips for Writing a Resignation Email Message
An in-person meeting is usually the best way to quit a job.
However, if you have to resign via email, here are some tips for how to do it well.
Give two weeks notice. If possible, give your employer the standard two weeks notice when you are going to quit. If that is impossible, give the employer as much notice as you can. This will help you maintain a good relationship with your former employer.
Use a clear email subject line. Use a simple and direct email subject line, such as "Resignation – Your Name." This way, your employer will know right away what your message is about.
State the date. In the email, include the date you plan to leave the company. This will give your employer a clear sense of your timeline.
Don't go into details. You do not need to give details on why you are leaving, or what you will be doing next. Keep your email brief and to the point.
Express gratitude. This is a good chance to give thanks for the years you have worked at the company. However, if you were unhappy with the company, do not complain or say anything negative in your email. You want to maintain a good relationship with the employer; you never know when your paths will cross again.
Offer assistance. If you are able to do so, offer to help the company with the transition. You might offer to train a new employee, for example.
Ask any questions. This is also an opportunity to ask any questions about compensation or benefits, such as where or when you will receive your last paycheck. You should send the email to both your employer and to the Human Resources office. Human Resources will be able to answer these kinds of questions.
Provide contact information. Include any non-company email address or other form of contact information that you want to share, so that your employer can get in touch with you. This is especially important if you are leaving right away. In most cases, you'll need to communicate with your former employer after you resign.
How to Use Email Samples and Templates
Resignation email samples are a useful way to guide your own writing. A sample can help you decide what kind of content you should include, as well as how to format your letter.
Resignation email templates can also be very useful. They help you with the layout of your email, such as how to organize the different sections of your message.
While email samples and templates are great starting points for your own message, you should always tailor a message to fit your situation.
Resignation Email Message Examples, Announcements, and Templates
Review resignation email message examples and sample resignation announcements, so you're sure your resignation email message is appropriately written and sent.
Email Letter of Resignation Sample
Letter of resignation letter email to use to resign from employment.
Resignation Email - Two Weeks Notice
Use this resignation letter email message example, and tailor it to fit your own circumstances, when you are providing your employer with two weeks notice.
Resignation Email Subject Lines
Resignation email subject line examples, plus advice on how to resign via email.
Email Farewell Message
Use this sample employee farewell message to let colleagues, clients, and your connections know that you are moving on.
Resignation Announcement
Use this resignation announcement letter to let co-workers know that you are resigning from your job. When time permits, send a personalized email message to each person that you worked closely with, rather than a mass mailing.
How to Resign From Your Job via Email
Read here for even more advice on how to use email to quit your job. Included are tips, a template, and an email sample.
More About Resigning: How to Quit a Job | More Resignation Letter Samples |  Resignation Letter Writing Tips | ​Resignation Do's and Don'ts