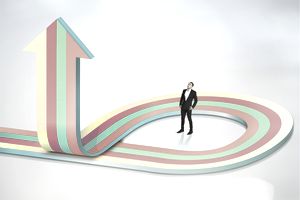 One common reason for resigning from a job is due to career growth. Here's an example of a resignation letter to use when your job doesn't provide the opportunities for growth that you are seeking in your career. 
Send a resignation letter to inform your employer that you are terminating your employment and share when your last day will be. Use this letter as inspiration when writing your own resignation letter, and see below for why a resignation letter is important and what information to include within it.
Resignation Letter Example for Career Growth
Your Name
Your Address
Your City, State, Zip Code
Your Phone Number
Your Email
Date
Name
Title
Organization
Address
City, State, Zip Code
Dear Mr./Ms. Last Name:
Please consider this my resignation letter from my position as HR Assistant at Manufly Communications, effective July 31st.
The past four years at Manufly have been incredible. I have enjoyed working here and feel that I am leaving with a great deal of experience. However, I have expressed my interest to move up the ladder many times over the years, and I see that this position does not have as much room for growth as I had originally anticipated. I feel that I need to move on and seek a position that allows for more responsibility and professional career growth. 
Being your assistant has been very enjoyable over the last few years, but sadly I must move on in order to do what is best for me and my career.
I hope to stay in touch and I want to thank you again for the time we shared together. I wish you all the best.
Sincerely,
Your Signature  (hard copy letter)
Your Typed Name
Sending an Email Message
If you're emailing your letter, here's how to send your email message including what to include, proofing, double checking that you have all the information you need, and sending a test message.
What to Include in Your Resignation Letter
Writing a resignation letter is not required, but it is recommended. This letter will remain on file even after you are no longer at the company. It serves as a record of your last day and other important information. A polite, professional resignation letter helps leave a lasting positive impression on your manager and the human resources department. 
The most important information to include in your resignation letter is the fact that you are resigning. Right after that, you'll want to specify your last day. Ideally, you will provide two weeks notice, although this isn't always possible. Typically, you'll include both of these pieces of information in the first sentence of your resignation letter. 
There are a variety of ways to write a resignation letter, but here are some key points: In your resignation letter, you can also include a thank you for the opportunity. You do not have to share the reason you are resigning, but as you can see in the example above, you can include details if you would like. You can also mention plans for the transition, or specify your availability during the two weeks notice and time immediately following. 
In your resignation letter, avoid being negative.
You may have legitimate frustrations with the company, your colleagues, or your direct manager. This letter is not the place to air your grievances. It will likely wind up in your file, and be looked at if a potential employer calls for a reference check and to verify your start and end dates.