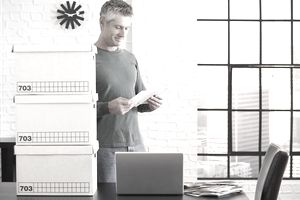 A spouse relocation for a new opportunity is a common reason for an employee resignation. When an employee's spouse receives a job offer that is too significant for a family to refuse, an employee resignation occurs. Here is a sample resignation letter to use when an employee must resign from his or her job to follow a spouse to a new location. Use this sample resignation letter when a spouse's new job requires employment resignation.
Resignation Letter Sample - Spouse Relocation
Date
Name of Supervisor
Company Name
Address
City, State, Zip Code
Dear Name of Immediate Supervisor:
With sorrow, I am notifying you that my employment with Company Name must end. My last day is (two weeks from the date of the letter).
My spouse has received a job offer that advances her career significantly and provides a wonderful opportunity for our family. Consequently, this is my official resignation letter.
I have enjoyed working at Company Name and would not be resigning except for the need to relocate my family in response to my wife's new job. I will miss my customers, and especially, my coworkers who have become more like friends and family than coworkers to me over the years.
Best wishes to you, my coworkers and Company Name for continued success and a positive future. I will miss you and think of you often.
I am anxious to help with the smooth transition of my job and responsibilities to another employee.
Please let me know if there is anything I can do to help ease the transfer of my work or to help train your new employee.
Again, I am sorry to leave and wish you all the best.
Regards,
Employee Signature
Employee Name
More About Resignation
Sample Resignation Letters
Sample Resignation Letter: Spouse Relocation