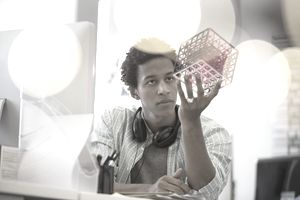 Sample Resume - Experienced Network Engineer
Here is a resume sample of a candidate that was recently hired into a Senior Network Engineer position. Use this resume sample as the basis for your resume.
Name
Address
City, State, Zip

OBJECTIVE
Senior Network Engineer position in established, complex network environment.
CERTIFICATIONS
NexTone 4 Day Session Border Controller Class
Cisco MGX 8850 Certification VISM Training
Cisco BTS 10200 OMT Class and Provisioning Class Certifications
Cisco Cisco Optical ONS 15454, 15327, 15530, 15540.
SONET, DWDM
Cisco CCNA, CCDA, CCNP, CCDP
Cisco Voice, Data-Hardware. 188 hours Cisco CBT.
CAC Carrier Access Corp TDM Equip. Adit 600, Access Navigator, Axxius 800, Muxes
TRA VOIP, MPLS, SS7, IN, AIN, QOS, Voice/Data Communications
TRA SONET, DWDM, ATM, TCP/IP, Frame Relay, Metro-Optical Nets
TRA Advanced Telecommunications, T1 Technologies, T1 Transmission
TRA Ethernet, Routing Protocols, VPNs, DSL, Wirelsss Networking
TCT - WAN Telecommunications ATM, Frame Relay, T1 / T3, Data Communications, LAN / WAN
TCT - LAN Certification Implementing and Expanding PC LANS. Eth. / Token Ring / FDDI
TCT - TCP/IP TCP / IP, Understanding Addressing in a TCP/IP Network
TCT - Network Management SNMP, CMIS / CMIP, RMON
TCT - Remote LAN Access Remote LAN Access Technologies DSL, ADSL, HDSL. Cable Modems
3 Comm Wizard Hardware training and Transcend Enterprise Manager for UNIX
Bay / Nortel Networks Expert Hardware training and Optivity 8 and 9, Site Manager, NetID
Cabletron Hardware training and SPECTRUM Classroom Training.
Wireless R2
Cabletron / Enterasys Advanced Smart Switch Router Configuration ESE certified
Cabletron / Enterasys ES Switching and Wireless Configuration ESE certified
Cabletron / Enterasys NMS Netsight Element Manager ESE certified, Roamabout Certification
DuPont Voice over IP, Voice over Frame Classroom Training
DuPont Extensive T1 Training - Monitoring and Troubleshooting
Nortel / Bay Router, Switch, and ATM/SONET hardware/software training
Qwest Lucent/Ascend, Alcatel DACS, Nortel, Cienna, hardware training
Qwest NavisCore, React T1 testing and monitoring software training
Firebird / T-BERD Firebird 500, 4000,6000 and T-BERD 209, 307 and 310 training
Siemons Siemons STM-8 and STM-8-S training
MEDIA ACCESS / PROTOCOLS / NETWORK MANAGEMENT - EXPERIENCE AND TRAINING
SONET / SMDS
ATM, Frame Relay
RPR POS PONs
TDM - T1 / T3
MPLS, VLAN, VPN
Ethernet, Gig., FE
ISDN / BISDN
TCP / IP - VOIP
SS7 H.323 GR303
SNA / SAA / VTAM
FDDI
HSSI / DDR
PPP / SLIP / DHCP
SDLC / HDLC
X.25 / LAPB
DSL / HDSL
OSI Protocols
RIP / OSPF
IGRP / EIGRP
EGP / BGP
IS IS
ARP / ICMP
Bridging
SNMP
HP Openview
Cisco Works / View
NetScout
Bay Optivity
SPMA Cabletron
N.E.T.'s NMS 5000
Peregrine SNA
IBM Netview
HARDWARE / SOFTWARE - EXPERIENCE AND TRAINING
Routers
Switches
Fiber Optics
Premise Wiring
Multiplexers
Channel Banks
CSU / DSUs
ADMs, TMs, DCS
MSPPs, DLCs
Repeaters, Hubs
Servers
Mainframes
Controllers / FEPs
Gateways
Firewalls
Unix Workstations
UNIX
Windows 9X/XP/NT
Viseo / Autocad
MS Office
WORK EXPERIENCE
3/05 -Now Company Name, City, State
Senior Engineer / WAN VOIP / SONET DWDM

Worked on multiple large scale WAN projects. Provided capacity planning and expert assistance on future growth, including triple play and Metro Ethernet for regional telephone company operators. Installed and configured Cisco Stratacom switches including the MGX 8850 and configured TDM and SONET transport gear in a high speed Central office environment. Performed Upgrade of PXM1E and installation of the new multi service MPSM card in a production CO switch.
Configured and provisioned multiple ONS 15454 s in a large SONET CO network. Provided pre sales engineering for Johns Hopkin s SONET and fiber networking initiative. Provided subject matter expertise to Johns Hopkins and several related companies concerning the ONS 15454 placement and capacity planning as well as advanced networking using the associated ML series router card native to the ONS platform. Provided expert guidance as it pertains to the Cisco MDX storage platform and the ONS 15530 DWDM Node as it applies to high speed data center storage and connectivity needs. Provided training and guidance on SONET, DWDM, ATM, T1/T3 and multiple WAN protocols to Johns Hopkins, associated companies and CO personnel. Attending 2 weeks of advanced Cisco BTS 10200 Softswitch training for the Time Warner VOIP triple play telephony rollout.
Received the Cisco BTS 10200 OMT and provisioning certifications. Worked with highly secure voice, video, and telephone networking in order to deliver converged networking and triple play to Cable companies, CLECs, and ILECs. Provisioned, tested and troubleshot SS7, SIP, MGCP, Megaco, H.248, H.323, ITP, IPT, VOIP, QOS, RTP, and T1/T3. Built a fully functioning BTS system from scratch utilizing the Sun Fire V1280 Netra in a duplex system incorporating 4 Sun boxes and associated gateways and routers. Attended Cisco MGX bootcamp in Richardson Texas. Made numerous upgrades to the Time Warner MGX 8850 /BTS 10200 network in a production capacity. Upgraded the PXM firmware as well as the VISM firmware on TWC s Cisco BTS softswitch solution which incorporates the MGX platforms and VISM service module for T1 aggregation in their triple play network. Session Border Controls integration.
7/03 – 3/05 Company Name , City, State
Senior Network Engineer / VOIP Engineering Team lead

Lead design engineer for the TSA VOIP telephony rollout. Working with highly secure telecommunications, including conferencing, recording, and calling functionality. Performed design for the EOP using Cisco ONS 15454 multi service gear in conjunction with 6509 platforms and IPSEC VPN technology. Designed and implemented white package voice and network installations using Cisco routers, voice gateways and IP phones. Developed implementation plans and wrote design documents, as builts and operations manuals for network and telecommunication systems. Performed telecommunications inventory, and ordered PRIs to support the infrastructure and planned expansion of the TSA secure sites. Designed secure AVVID network infrastructure and incorporated SRST into the airport routers. Designed and managed the installation of Cisco Call Manager and Unity voicemail at the Hosting Center, that will support nearly 400 nationwide airports. Reviewed documentation and performed site inventories to aide in capacity planning. Acted as project manager to ensure design goals and schedules were met on time.

4/02 – 7/03 Company Name, City, State
Senior Optical Network Engineer

Lead design engineer for the 30 million dollar city wide fiber optic network. Acted as expert engineer to review SONET equipment from Cisco, Lucent, Nortel, Fujitsu, Alcatel, NEC, Calix, and Redback. Received specific onsite certification and training on SONET products. Tasked to design the Fiber topology, SONET layer, VOIP, VLAN and MPLS architecture for the DC Net project. Cisco 2600, 3600, 7200, 7300, 7600, 10720, 12406 routers and 2950, 3500, 3550, 6500 catalyst switches were used for the layer 2/3 switching and routing. An extremely large and complex MPLS with layer 3 VPN solution was integrated into the city wide BGP and OSPF network. Layer 2 VPNs and IPSEC were integrated into the customer network for security. Avaya Gateways were installed in each location to provide IP trunking for toll bypass and tie line replacement. Cisco IP phones were used at site locations to provide Converged network services. This project will bring the government agencies together with one unifying fiber optic network. There are 360 sites serving 80 agencies with 60,000 telephones and over 30,000 data ports, including secure agencies such as Police, Fire, Courts, DDOT, Schools, Libraries, and Hospitals. Responsible for all phases of the data voice convergence initiative. Used Cisco and Lucent VOIP products and CAC multiplexers with Cisco ONS 15454 and 15327 MSPP boxes to provide data and voice connectivity. Reviewed in detail DWDM, POS, PON, RPR, DPT and TDM as viable alternatives to be considered.

8/01 – 4/02 Company Name, City, State
Senior Network Consultant

Tasked to upgrade the federal VA network. The network has a core of Ethernet LAN switches and a WAN consisting of Fore/Marconi ATM switches and Cisco routers. The hospital network consists of 178 sites connected together by high speed links. ATM and T3 are utilized for high speed in the WAN. A VLAN architecture is employed at the local sites running over Multimode fiber with some nearby buildings running single mode fiber. The network is moving to gigabit Ethernet between switches and fast Ethernet to the desktop. Testing of the Links and network connectivity is accomplished with Bert testers, OTDRs, Fluke Scanners/Protocol Analyzers, LAN probes, an NMS with RMON agents. Tasked with WAN troubleshooting of the ATM links and T1/T3 lines from the main sites to remote hospitals and VA sites in conjunction with local and long distance vendors. The Cabletron Roamabout 1 and 2 were used to connect inter city buildings. Provisioning circuits, testing circuits, and giving baselines for performance and errors. Building a state of the art NMS and very high grade security into the network.

1/01 – 8/01 Company name, City, State
Senior Network Engineer

Set up NOC/Data Center for (Company) to integrate their ATM, Frame Relay, SONET, T1, and IP networks. Tested, troubleshot and configured Cisco 2000, 3000, 4000, 7000 series routers, the complete line of Cisco catalyst switches and Pix firewalls. Monitored configured and trobleshot Lucent/Ascend CBX 500, GX 550 and BSTDX 9000 switches, Cienna Broadband equipment, Alcatel DACS, cross connects, and Multiplexors and Nortel DDM 1000 and 2000 SONET gear. Supplied documentation, escalation, training and standard operating procedures as needed to allow for a smooth transition within the NOC. Troubleshot down circuits and poor perfomance using a variety of troubleshooting and monitoring tools. These tools included monitoring with HP Openview, Nortel Preside, Cienna Multiwave 1600 and 4000 series Sentry software, Fireberd ATM-T1-T3, T_BERD T-Carrier Analyzer and Lucent Ascend/Naviscore. Naviscore, Preside, Cienna, Fireberd and Hikemian React were used to test and shutdown and bring up switches and DACS to restore service to downed lines. React was used to change pin assignments in order to bypass bad ports on Titan 532L and 5500 DACS. The React system dealt with dso through ds3 and fractional T1's. Fireberd 500, 4000, and 6000 gear and T-BERD 209, 307, and 310 gear were used to monitor, loop and, test ATM, Frame, and T1 circuits. Worked with local and long distance carriers to isolate and restore service to T1, ATM, Frame, IP, Broadband, Microwave, and Wireless circuits using various tests, loopbacks, and running NNI through looped circuits. Employed MS Excel, Access and Word and Core, FE, and Remedy trouble ticketing and customer order entry software.
1/00 – 1/01 Company Name, City, State 
Senior Network Engineer

Performed network integration, design, and troubleshooting of Bay/Nortel hardware and software components. Used Bay/Nortels products in T1, Frame, ATM, and SONET transport systems with IP, Ethernet and VOIP technologies. Deployed narrowband, broadband and wireless solutions to both end users and carrier based networks. Acted as pre-sales engineer on LAN/ WAN topologies incorporating Ethernet, T1, and OC hardware and software solutions. Software solutions included Bay Optivity, Bay Site Manager, Passport Express Manager, and Preside Management solutions. Hardware solutions included BayStack 303/304, 310, 350, 410, 450, Centillion 100, 200, 2000, 3000, Meridian 2000, 3000, and Passport 1000, 4000, 6000, 7000, 8000, 15,000 series switches. Routers included ANH, AN, ASN, ARN, BN, Centillion, Enterprise, Nautica, and Passport series. SONET/ATM hardware included Nortel Preside NMS, OPTera, S/DMS, SDH, TransportNode and Shasta IP/Optical series router/switch/ Nodes. Accelar route/switch and Versalar access products were also employed.

9/98- 1/00 Company name, city, state
Senior Network Engineer

Tasked with building, configuring, installing, troubleshooting and maintaining routers, switches, bridges, and CSU/DSU s manufactured by Bay, Cisco, and Kentrox. Set up Frame Relay, ISDN, and POTS lines for branch banks and main Administrative locations. Configured routers for RIP, TCP / IP, and IPX / SPX. Standardized and configured routers using Bay Site Manager and Net ID. Monitored and troubleshot network components using Bay Optivity 8 and 9 Running on an NT 5.0 Compaq server. Set up an advanced Network Management Platform utilizing Bay Optivity components running in conjunction with Sun Net Manager on a Solaris platform installed on a SPARC 10 workstation. Performed NT, Novell, and UNIX administration and troubleshooting.

8/95 – 9/98 Company name, city, state
LAN / WAN PC Support Specialist

Worked with UNIX, IBM, and Macintosh computers as stand-alones and as networked systems. Installed, troubleshot, maintained, and trained users on the NT operating system. Trained all users on the Macintosh and IBM computers. Maintained and troubleshot e-mail and Internet services. Tasked with using bridges, ROUTERS, hubs, network servers, peripherals, and associated cabling to allow various computer systems to be linked into a homogenous network. Responsible for all hardware and software installation, configuration, troubleshooting, and upgrades. Installed campus wide fiber optic media and attached all WAN components. Extensive Cisco, TCP / IP, VLAN, ATM, and Frame Relay experience and training.

4/93 – 8/98 Company, City, State
Network Administrator

Supported the senior network administrator in setting up hardware for a vast network of IBM compatible and VAX based computers. Assisted in wiring and installing peripherals and multi drive network servers. Performed migration from Novell 3.1 to NT 3.51 Server for 150 computers. Trained users on the use of NT. Installed and troubleshot software on the stand alone and networked computers. Used MS excel, word, access, and PowerPoint in conjunction with Map Info, Autocad, DOS, Lotus and Word Perfect to create spreadsheets, databases, reports, graphs, tables, and presentations for the monitoring of state roadways. Used macros and SQL querying to link and update associated files and documents. Trained employees in classroom settings on the use of MS office products, e-mail, and the Internet. Supported all WAN connections and transport, microwave and mixed media. Used routers and switches from various vendors, Cisco, 3Com, Bay, Wellfleet, Fore Systems, and Motorola to build a state of the art WAN.

EDUCATION
8/95 - 6/97 University of Bridgeport - Bridgeport CT
Bachelors Degree - Computer Engineering. GPA - 3.97