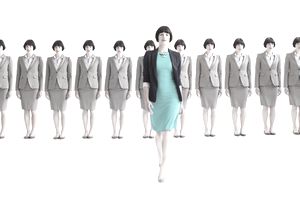 When you're job searching, employers will be looking for evidence that you possess the right strengths to get the job done as they screen your resumes, cover letters, and job applications. You will also be asked questions aimed at uncovering your strengths during job interviews.  What are employers looking for? Which are the best strengths to share with employers when you're job hunting?
It is a good idea to have a list of strengths, as well as a list of weaknesses, ready to share with the hiring manager.
Do keep in mind that the list may vary based on the job for which you're applying and the employer's job requirements.
Read below for a helpful list of strengths to include in your resumes, cover letters, and interviews. Included is a detailed list of the five most common strengths that almost every employer looks for in a job candidate.
How to Use This List of Strengths
You can use this list of strength words throughout your job search process. Firstly, look through the list and circle the strengths that you possess, and that are also important for the job you're applying for. You can look back at the job listing to get a sense of the job requirements. Take a few minutes to match your qualifications to the requirements listed in the job posting.
Once you have a list of words that match both the job and your set of strengths, you can use these words in your resume. In the description of your work history, you might want to use some of these keywords.
Secondly, you can use these words in your cover letter. In the body of your letter, try to mention one or two of these strengths, giving a specific example of a time when you demonstrated them at work.
Finally, you can use these words in an interview. Make sure you have at least one example of a time you illustrated each of the top five strengths listed here.
Provide evidence for how you have tapped these strengths to achieve results in your work, volunteer, and/or academic experiences.
Be prepared to mention the situations involved, the actions that you took, and the results that you generated while applying your key strengths. This is known as the STAR (situation, task, action, response) interview response technique. You can use this to highlight your most relevant strengths during job interviews.
Of course, each job will require different strengths and experiences, so make sure you read the job description carefully, and focus on the strengths listed by the employer.
Top Five Strengths Employers Seek in Employees
Analytics
Analytical skills refer to your ability to collect and analyze information, problem-solve, and make decisions. Nearly every job requires this kind of critical thinking on some level. Analytical strength can help solve a company's problems and increase their productivity. Showing the employer that you can gather information, resolve problems, and make decisions will enhance your candidacy.
Communication
Written and oral communication skills are critical for almost any job. Whether you are giving a presentation, talking on the phone to a client, or emailing a colleague, you need to be able to communicate effectively and appropriately.
Your communication skills will be evaluated in the written materials you use to apply for a job. The hiring manager will also focus on how well you handle the interview and communicate with the people you meet during the hiring process.
Dependability
Employers want to know they have employees they can depend on, and who are responsible and professional. You need to be able to show up on time and get your work done by designated deadlines. When asked about dependability, good examples to share are ones that describe how you were able to meet project deadlines or how you can be counted on to get your work done efficiently.
Flexibility
Many jobs require some form of flexibility, from juggling multiple tasks to working flexible hours. Employees need to be adaptable, taking change in stride. Flexibility means being open to changes in your role at work or being able to adjust your work schedule, as necessary.
Employers prefer to hire employees who are willing to do what they can to get the job done, and who are agreeable to changes in the typical workplace routine.
Teamwork
Most jobs require teamwork of some sort. Employers want job candidates who are willing to work with others, and can do so effectively. Hiring managers will be interested both in how you have worked as part of a team and how you manage teams (if you are interviewing for a leadership role).
List of Strengths for Resumes, Cover Letters, and Interviews
A - C
Accuracy
Analytics
Adapting to changing circumstances
Assessing employee needs
Assessing outcomes
Assessing the needs and preferences of customers
Attention to detail
Calming agitated clients
Clearly conveying features and benefits products/services
Closing sales
Collaborating effectively with business partners
Composing engaging copy for websites
Conducting statistical analysis
Consistently meeting deadlines
Creating clean computer programs in the latest languages
Creating compelling presentation slides
Creativity 
Cultivating Team Orientation Among Staff
D - K
Debugging computer programs
Dedicated
Dependability
Designing innovative products
Designing training programs
Detail oriented
Determination
Diagnosing mechanical malfunctions
Drawing consensus on group goals
Driving traffic to websites
Effectively managing multiple projects simultaneously
Efficiency
Enduring adverse conditions
Enthusiastic
Establishing a quick rapport with clients
Establishing standards and processes which enhance quality
Facilitating productive meetings
Facility for learning the latest computer technology
Flexibility
Focused
Friendly and engaging personality
Generating positive patient satisfaction scores
Good judgment
High achiever
Identifying wasteful expenditures
Innovation
Inspirational
Interviewing job candidates
L - R
Learning from failures
Likeability
Making conversation with strangers
Managing difficult people
Mentoring staff
Motivated
Motivating staff
Networking to generate leads
Open minded
Optimistic
Organizing successful events
Positive attitude
Prioritizing competing demands
Product knowledge
Professional
Providing constructive criticism
Recovering quickly from setbacks
Resolving conflicts among staff
Resolving customer complaints  
Respectful
Responding favorably to constructive criticism
Responsibility
Results driven
Retaining star employees
S - Z
Selecting highly productive employees
Sense of humor
Solution oriented
Solving complex problems
Strategic planning
Streamlining processes
Strong work ethic
Successful
Success driven
Tact and diplomacy
Teamwork
Terminating underperforming employees
Upgrading the productivity of underperforming employees
Working quickly
Writing press releases which resulted in media coverage
Examples of Weaknesses
The interviewer will probably want to know about your weaknesses as well as your strengths. Be prepared to mention some weaknesses during job interviews. However, be careful that what you mention doesn't exclude you from consideration from the job. Here are examples of weaknesses to mention in job interviews, and how to frame them in a positive fashion to prospective employers.
Read More: Employment Skills Listed by Job | Lists of Skills for Resumes | Top Skills Employers Seek in Job Applicants