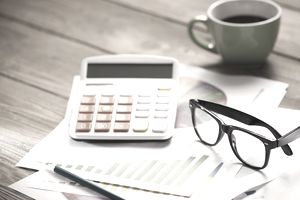 Salary.com has a variety of free salary calculators and tools available for job seekers, employees, and employers. How much are you worth? What about your benefits package? Do you know how much your benefits are costing your employer?
Are you considering a move and curious about what your salary would be worth in a new location? Are you working in the right job or should you consider a career change?
Salary.com's free salary tools for job seekers can help you answer all of these questions. If you're an employer, you can get information that will help you with hiring and setting pay. There are a variety of business tools available for companies to get salary data and information.
Salary.com Free Salary Calculators and Tools
Salary.com offers job seekers and employees a variety of free calculators, tools, and wizards. You can use the Personal Salary Report, Executive Salaries, Relocation, Job Search, and Continuing Education information to get salary and benefits information.
Salary Calculator: This tool will help you find salaries for jobs. You can use it to find out if you're being paid enough or what you can expect to get paid for a job you're applying for. Search by job title and location for a free basic report which shows the national average salary for a job, adjusted by location.  Salary search is available for US, Canadian, and Executive jobs.
Cost of Living Calculator: If you're thinking about relocating, Salary.com's cost-of-living calculator will compare living-cost indexes and salary differentials to help you make an informed comparison of what it will cost to live in a new location.
Job Assessor: Is your job the right one for you? Should you start thinking about doing something else? Is the job you were just offered a good career move? Job Assessor helps you whenever you want to evaluate your job satisfaction either at a current job or with a potential new opportunity.
Benefits Calculator: How much is your benefits package worth? How about a benefits package for a new job you're considering? Calculate what your employer spends on your total compensation package, including salary and benefits, with this personalized tool.
Career Tests: These career tests ask questions about your values, strengths, weaknesses and your ideal employer. You can use your report to help determine what job is right for you.
Salaries Listed by Job: For information on salaries for different jobs, browse by category, and then click on jobs of interest to get salary information for that position. There is a job description, job responsibilities and duties, and job requirements listed for each position. Basic salary information is free.