Sample Government Internship Resume
How to Write a Resume When Applying for Internships in Government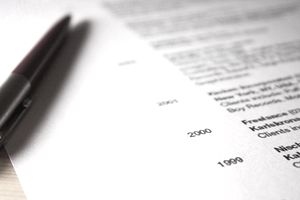 Allan Jones 42 Golden Ave.
Groton, CT 06124
Home Phone 518-622-7098
ajones@nyu.edu
Start resume strong
Include GPA if > 3.0
Target resume
Use concise language
Use action verbs to begin bullets
List experiences in reverse chronological order (most recent first)
Maintain honesty & integrity
Highlight personal and professional goals & objectives
Quantify all accomplishments & achievements
List specialized skills such as computer programs, foreign languages, etc.
Make sure resume looks professional
Maintain consistency throughout resume (bold, abbreviations, etc.)
Proofread, proofread, proofread
PERSONAL HEADING
EDUCATION
HONORS & AWARDS
ANALYTICAL SKILLS & TEAM PROJECTS
TEACHING EXPERIENCE (SCIENCE/TECHNOLOGY/JOURNALISM)
RELEVANT EXPERIENCE
ADDITIONAL EXPERIENCE
CO-CURRICULAR ACTIVITIES
VOLUNTEER
COMPUTER/FOREIGN LANGUAGE SKILLS
TRAVEL
EDUCATION
New York University (NYU), New York, NY, May 20XX
Bachelor of Arts, Major: Government; GPA: 3.4
Study Abroad, International School of Public Policy, Paris, France, Spring 20XX
HONORS/AWARDS
Mellon Research Fellowship, Costa Rico Poverty in Urban Communities (Summer 20XX), Howard Mellon Fellow, U.S. President's Award for Community Service (accompanied by Citation from President Abraham Lincoln for exemplary community service, Citation from Governor Smith, Citation from Mayor Glen Baker for outstanding community service).
RELEVANT EXPERIENCE
Field Organizer, John Butler for Congress, New London, CT, June 20XX - November 20XX
Participated in field research and created field presence; identified, recruited, trained, and managed team of 8 - 12 volunteers and interns; secured support of local elected officials; voter contact: phone-banking and canvassing; led effort to mobilize local Latino population; eventually won New London, Groton, and Central Falls and Mystic Seaport.

Student Assistant, New York University, New York, NY, 9/20XX – 5/20XX
Conducted research and performed data analysis.
Assisted with administrative tasks such as phone calls, photocopying (given increased responsibilities and recognition for job well done).

Student Aide, Philosophy Department, New York University, New York, NY, 9/20XX - 12/20XX

Reviewed professor's lectures, researched and provided book reviews to the professor.

Lecturer/ Panelist and Advisor, Foundation for Excellent Schools, Cornwall, VT, 20XX-Present

Presented lecture "Increasing Student Performance" at National Conference College for Every Student (formerly The Foundation for Excellent Schools), Hartford, CT (November 20XX) and Poughkeepsie, NY (November 20XX, 20XX, and 20XX).

Intern, Groton Mayor's Office, Groton, CT, 7/20XX - 1/20XX

Conducted research and performed data analysis.
Planned and designed education initiatives, eventually adopted by Hartford Board of Education.
Assisted with administrative tasks such as grant writing, budget review (given increased responsibilities and recognition for job well done).

Intern, New London's Mayor's Office, New London, CT, Fall 20XX

Researched behavior on how college students vote.

LEADERSHIP / ACTIVITIES

New York University's Winter Leadership Summit, Miami, FL, Spring 20XX

Senior Advisor, Committee on Diversity Leadership, NYU Student Union, New York, NY, 9/20XX – 5/20XX
Created strategy on how to implement an International Affairs at NYU and advised Executive Board on accepted procedure.
Negotiated with Diversity Affairs keynote speaker and participated in NYU's Diversity Campaign.
Organized and promoted speakers on campus to enhance awareness of diversity issues.
COMPUTER/LANGUAGE SKILLS
Microsoft Word, PowerPoint, Excel; Software: Visual Studio.NET, MS Office, Adobe Photoshop, Dreamweaver MX, Flash MX, Oracle; Hardware: Basic PC upgrades/repairs, Network cabling, connectivity troubleshooting, hard drive recoveries, component level replacements; Language Skills: Proficient in Spanish
CERTIFICATIONS
Mediation Certified, NYS Certified Mediator (mediated disputes and provided conflict resolution)
5 Easy Steps to Improve a Resume
Organize resume to capture the most important information first.
Highlight qualifications.
Use bullet points to display important information.
Include only relevant information and delete clutter.
Make sure resume is error-free.
A one-page resume is ideal if you can include all of the relevant information you need to get across to the employer that you are the best candidate for the job. Your focus when writing your resume should be on the employer and what they would want to know about you. If by doing a one-page resume you are leaving out a great deal of information that could determine if you ultimately get the internship or job, then opt for doing a two-page resume. If you have laboratory experience or publications to list on your resume, you will most likely need to have it go to a second page.