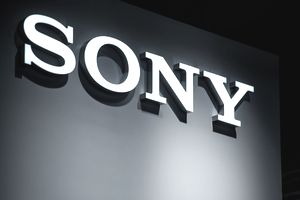 According to the website, "Sony Pictures Entertainment (SPE) is a subsidiary of Sony Corporation of America, a subsidiary of Tokyo-based Sony Corporation. SPE's global operations encompass motion picture production and distribution; television production and distribution; home entertainment acquisition and distribution; a global channel network; digital content creation and distribution; operation of studio facilities; development of new entertainment products, services and technologies; and distribution of entertainment in more than 140 countries."
Sony Pictures Entertainment (SPE) Spectrum Internship Program
Sony's SPE Internship Program is a competitive program designed to give eligible interns experience in what it's actually like working in a major entertainment studio. Interns will get the opportunity to work on real assignments and will actually be able to contribute their talents to the development of events which will make their internship a very valuable and enriching experience that they will walk away with. Interns will get exposed to how an entertainment business runs and learn about the dynamics of this very competitive industry.
Sony SPE Internship Program is right for anyone who has a passion for working in the field of television, movies, and entertainment. Candidates who are hired to become interns as part of the SPECTRUM Internship Program will get a chance to work for departments that match their individual areas of interest.
Each intern will be placed in one of six SPE divisions, including:
Home Entertainment
Motion Pictures
Digital Productions
Television
Corporate Function
Technologies
Availability
Internship opportunities are available for three terms per year – fall, winter/spring, and summer.
Fall and winter/spring internships consist of 15 weeks and approximately 20 hours per week while summer internships usually consist of 8 weeks at 40 hours per week.
Location
Sony Entertainment Pictures has its headquarters in Culver City, CA. Many internships take place in Culver City but there are opportunities in cities like Los Angeles as well. It's best to look at the individual internship listings to check on the location.
Requirements
All qualified candidates must be in good academic standing.
All candidates must have an interest in working in the entertainment industry.
Previous experience and/or related knowledge of the field is preferred.
Junior, senior, or graduate level students are preferred.
Benefits
The SPECTRUM Internship Program pays all interns for part-time fall and spring semesters and full-time for the summer.
How to Apply
All interested students can apply directly online.
Applicants are encouraged to enter "University Relations" under the field options for a referral name/code to help Sony determine the effectiveness of their outreach efforts.
When applying for internships be sure to check out The 5 Ways to Improve a Resume and Five Easy Ways to Improve Your Cover Letter prior to submitting your documents.
5 Quick Steps to Improve a Resume
Organize your information
Highlight your qualifications
Use bullet points to display important information
Include only relevant information and remove any clutter
Make sure your resume is error-free
5 Quick Steps to Improve a Cover Letter
Address your cover letter to the right person
Capture the reader's attention
Make your cover letter stand out
Make sure your cover letter is error free
Ask for an interview at the end of your letter
By following these 10 steps you will be well on your way to getting yourself noticed by employers in hopes of getting called for an interview. The sole purpose of a resume and cover letter is to land an interview, so the effort it takes to improve your documents is well worth the effort.