Special Operations Command Fitness Tests Requirements
Physical Entrance Exams of SOCOM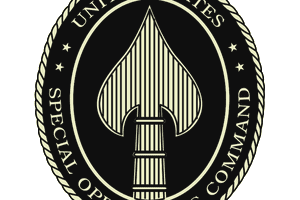 To become a special operator within the ranks of the Special Operations Command, training hard to excel in fitness tests to enter these programs is a must. The fitness tests below are what it takes to get into the selection programs that typically span over a year of continuous training.
Below are the branches of service and their special operations ground units that make up the Special Operations Command:
Army — Special Forces: To enter Special Forces Assessment and Selection (SFAS), candidates must pass a three-week test to see if they have what it takes to begin the Special Forces Qualification Course (Q Course):
50-meter swim with full gear including boots
Pushups, two minutes
Situps, two minutes
Pull-ups max
Two-mile run
After this test, you will immediately begin other very physical events such as ruck marches, obstacle courses, a large variety of calisthenics, log PT, and running. This will continue for three weeks during SFAS and involve other tactical skills such as land navigation, problem solving, patrolling, and teamwork.
To become an Army Ranger at a Ranger Battalion or the 75th Ranger Regiment, you must qualify to attend Ranger Assessment and Selection Program, known as RASP. RASP is an eight-week course that prepares soldiers to become operating members of the 75th Ranger Regiment.
Some of the physical requirements and tests you will be required to take within your first few days of Ranger Assessment are the following:
Army PFT with a five-mile timed run
Combat water survival test  
Darby Mile Run event
Five-mile runs  
Terrain runs and obstacle courses 
12-mile foot march
Night and day land-navigation tests  
Recommendations: Get used to rucking and load-bearing exercises. The rucking, decreased calories per day and land navigation are a few of the challenges many students endure.
Navy SEALs candidates attend BUD/S Training: Basic Underwater Demolition/SEAL Training located in Coronado CA. To get accepted into BUD/S, the Navy Physical Screening Test (PST) must be mastered. Officers and enlisted students attend the same course; however, the officers must also attend a pre-BUD/S selection program called SEAL Officer Assessment and Selection (SOAS).
Navy SEALs, SWCC, EOD and divers all must master the following fitness test to get to the training:
500-yard swim — using the combat side stroke or breast stroke
Push-ups, two minutes
Sit-ups, two minutes
Pull-ups,max reps
1.5-mile timed run
Air Force Combat Rescue/Air Force Pararescue: The Air Force Special Operations units take the Physical Abilities and Stamina Test (PAST) for enlisted members of the Air Force Special Operations Command, which includes is the following:
2 x 25 meter underwater swim (Pass/Fail)
500-meter surface swim — Any stroke but back stroke
1.5-mile run 
Pull-ups, max reps
Push-ups, two minutes
Sit-ups, two minutes
Initial Training Phase: Once in the PJ and CCT Candidate Course, you will be challenged physically for ten weeks at Lackland AFB. The first phase is known as Team Training and is eight weeks long. It consists of extensive physical training with swimming, running, weight training, calisthenics and obstacle courses. Educational training such as medical and diving terminology, CPR, weapons qualifications and dive physics are also part of the Candidate Course. After this course, the PJ and the CCT pipeline splits as one will attend the combat medic course, and the other will attend the air traffic controller course.
The Air Force Officer Selection Course and Standards
Air Force Special Tactics and Combat Rescue Officers within the Air Force Special Operations Command have to pass a similar PAST however, it is longer and considered tougher and more competitive as the slots to become an AF STO or CRO are highly competitive and few in number.
Here is the advanced PAST the officers have to take:
2 x 25 meter underwater swim (Pass/Fail)
1500 meter surface swim — Any stroke but back stroke.
Three-mile run 
Pull-ups, max reps
Push-ups, two minutes
Sit-ups, two minutes
MarSOC Raiders
The United States Marine Corps is part of the Special Operations Command and have created the MarSOC Raiders after seeing the need to create high-level special operators capable of today's sensitive special operations, counter terrorism, and foreign internal defense missions.
To enter into the MarSoc Raider training course, you have to ace the USMC PFT of the following:
Crunches, twominutes
Pull-ups, max reps
Three-mile timed
300-meter swim with utility uniform (cammies) top and bottom (no boots)
15 minutes total of treading (11 min) and floating (4 min) test while wearing/using inflated cammies.
Making it to special operations training programs requires you to specifically train for a fitness test. In this case, it is the standard USMC PFT, including pull-ups, crunches and a three-mile run. It is important that your basic program addresses this basic physical fitness test. It is fine to lift, swim, ruck, shoot guns and practice land navigation, but if you cannot ace this fitness test, you will not be granted orders to any of the advanced training programs.   
Pre-Training for Special Ops Programs
Acing the fitness test/building a foundation of fitness so your body can handle the actual training (Boot camp, School of Infantry (SOI), Basic Recon Course, (BRC), RECON, MARSOC Selection, etc…) is the specific focus on training you must have during your pre-training/recruiting process. This process can take at least a year depending on your starting fitness level, or as little as half a year months depending on your athletic history. Regardless, you do not want to go to any training program without having reached near the maximum standards of the fitness requirements. Otherwise, the likelihood of injury, failure and other delays are certain. You have to "train for the training." 
Following this entrance exam, all ranks of 0-4 and below have to excel in a 3-week central assessment and screening that is overseen by MSOS Marine Special Operations School. It is pretty standard physical and tactical testing for Special Operations Community under USSOCOM operational control and heavily weighed in the student's operational skills.
Special Operations Air Assets
The Special Operations Aviation Units, such as the Army Special Operations Regiment (SOAR TF160) and the Air Force Special Operations Aviation, are a major part of SOCOM and are an invaluable asset to the above Special Operations ground units.
160th SOAR(A) Green Platoon is the assessment training program you must excel in for six weeks. It is an advanced physical training program that teaches the basics of being a soldier with advanced first-aid techniques, combatives, land navigation and weapons training. 
You have to score well on the Army PFT to attend the course, as well as be prepared for the following other challenges of the six-week screening program:
APFT
4-6 mile runs
4-10 mile road marches with a 45-pound rucksack
Rope climb/pull-ups