Standard Terms in Commercial Leases
Make Sure These Things are Clearly Spelled Out Before Signing a Lease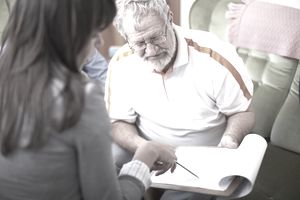 Before you sign a commercial lease spend time reading every word. If you do not understand a term in the lease ask for clarification from a lawyer or knowledgeable disinterested party. Relying on the landlord or a listing agent to explain their lease is not a great idea because they could mislead you intentionally, or may not understand the lease themselves.
Do a Walk-Through
Before you sign a lease, do a "walk through" of the property.
Make note of anything wrong that you need the landlord to repair or upgrade. If there is any existing damage to the property, it is also a good idea to photograph it so you will not be accused of the damage and charged for it when you vacate the space.
Repairs Should be Done Before You Move In
Have the landlord do repairs before you sign a lease. If work (i.e., upgrades) is to be done after you take occupancy be sure this is detailed in the lease including work completion times. You do not want a landlord to make promises and then have your business shut down for weeks at a time because of ongoing work.
Checklist of Lease Conditions and Stipulations
When you have negotiated thoroughly and are truly ready to sign a lease, I repeat my previous advice: read every single word. Be sure the lease contains at least all of the following information (it may help you to check items off this list as you read the lease):
Name of the landlord and their contact information or the name of the company representing the landlord. Who you make the agreement with affects your legal remedies if there are any problems.
Name of the person or company leasing the space (you). If the lease is in your name, you will be personally responsible for the terms of the lease.
The start date and duration of the lease. Note: Do not sign a five-year lease if at all possible!
The amount of the deposit required by the lease and if it is refundable. Will you have to pay cleaning or painting fees when you vacate? If so, how much?
The monthly rent, including how much you will pay, how it is calculated, and what it does and does not cover.
Additional fees you might have to pay (percentage of profits, parking lot maintenance - anything you might have to pay on top of the monthly rent).
When rent is due and how it can be paid (i.e., mailing address or in person).
Late fees (how much and when they are imposed). What if the payment due date falls on a Sunday?
What insurance are you required to have at lease signing and for the duration of the lease?
Is there anyone that will have the right to access your property without your permission? If so, who and under what circumstances?
Unless your lease specifically states that you can sublease or share the space with another business you cannot. If you need to sublease it must be stated in your lease that you have this right.
What are the renewal terms? How much (usually a percent increase) will your rent increase if you renew and will you have to sign another lease for a certain period of time? Most landlords offer a renewal period for the same terms as the original lease (i.e., if you sign a two-year lease, your renewal option would be for another two years).
Any work you plan to do to upgrade or repair the space. Spell it out in the lease - some landlords will give you credit for work you do, but it must be approved work. Others will not allow you to do any work unless you use the landlord's contractors.
Anything that the landlord has promised to do or not do. If it is not written into your lease you may have problems. Proving lease terms were agreed to in an "oral" contract can be almost impossible.
Any other terms that you have demanded are part of the lease agreement.
If any of the above items are missing from the lease, ask that they are written into the lease before you sign! And, it cannot be emphasized strongly enough: if you do not understand every term in a lease agreement do not sign it until you do.