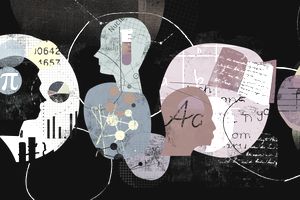 What is STEM?
STEM is an acronym that refers to the science, technology, engineering and math disciplines. STEM careers include all occupations that require one to be educated in any of those areas of study such as those in physical and life sciences, computer science, mathematics and engineering. In addition, those who wish to pursue a career in the health professions, health technology, and social science can also benefit from education in these disciplines.
Should You Pursue a STEM Career?
There are some particularly compelling reasons to pursue a STEM career:
A Very Good Job Outlook: The US Bureau of Labor Statistics (BLS) predicts employment in occupations related to these disciplines  will "grow to more than 9 million between 2012 and 2022." ... This is an "an increase of about 1 million jobs over 2012 employment levels" (Stem 101: Intro to Tomorrow's Jobs. 2014).
Excellent Earnings: Many STEM workers earned more than double the $35,080 median wage all workers earned in May 2013—$76,000 (Stem 101: Intro to Tomorrow's Jobs. 2014). 
You Don't Need a Bachelor's, Master's or Doctoral Degree: Regardless of the level of education you plan to attain—high school diploma or associate, bachelor's, master's or doctoral degree—you can find a suitable occupation.
Does all this mean everyone should pursue a STEM career? Since individuals have different interests, personality types, aptitudes and work-related values, all of which play a role in finding a suitable occupation, STEM isn't right for everyone.
It is important to learn about yourself  before you choose a career.
Given the vast number of occupations that require an education in a STEM discipline, however, you may be able to choose one from among them that is suitable for you. Keep in mind, as well, that studying a STEM discipline, will allow you to acquire many transferable skills that can be used in a variety of occupations.
Having said that, make sure studying science, technology, engineering or math will allow you to achieve your occupational goals, in whatever way you define them. Also, consider whether you will do well in these subjects. You must be able to meet your educational and training requirements.
Adding STE-A-M
What happens when you add an A to STEM? You get STEAM, with the A standing for the Arts, including visual and performing arts, writing, literature and communications. It's hard to imagine a discipline that is further away from the hard sciences we associate with STEM than the arts. In fact, combining arts education with STEM education can provide you with some vital skills such as critical reasoning, problem solving, time management, communication and presentation skills. In addition, design is an important ingredient in innovation. Not only must things be functional, they must be aesthetically pleasing as well. If your passion is the arts and you would like to make that your career focus, adding science or technology courses to your curriculum can also be very helpful.
Examples of STEM Careers
There are hundreds of careers that can utilize the skills and knowledge acquired through an education in a STEM discipline.
Here are some examples: