How to Talk About Strengths and Weaknesses in an Interview
Answering Job Interview Questions About Strengths and Weaknesses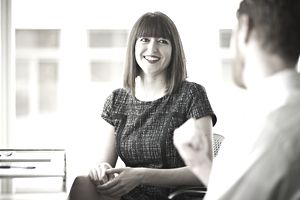 During job interviews, there are certain types of questions that employers tend to ask, regardless of the position and company. One of the most common interview questions is, "What is your greatest weakness?," often preceded or followed by, "What is your greatest strength?" These questions can be phrased in lots of different ways, but employers ask them for the same reasons.
A hiring manager uses these types of strength and weakness interview questions to determine what qualities you have that will help you succeed in the job if you are hired, as well as what could be problematic.
Being prepared for your job interview is crucial for a good outcome so think about how you might answer these types of questions. Below are interview questions and sample answers related to your strengths, weaknesses, challenges, and accomplishments. Also see below for tips on answering these kinds of questions.
Strengths and Weaknesses for Job Interviews
Strengths and weaknesses are different for almost every job. What could be a strength for one job applicant may be considered a weakness for another candidate. In general though, there are some strengths and weaknesses you should - and shouldn't - mention during a job interview. 
How to Answer Interview Questions About Strengths and Weaknesses
When answering questions about your strengths and weaknesses, always keep the job description in mind. When addressing questions about your strengths, focus on strengths you have that are required for the job. For example, if a job requires a lot of work on team projects, you might say that you are a clear communicator who can work with diverse groups of people.
When answering questions about your weaknesses, avoid weaknesses that would make you unfit for the job. For example, if the job requires a lot of technical skill, do not say that your weakness is technology. Also, no matter what weakness you select, try to put a positive spin on your answer.
For example, you might say that you're working to improve a particular weakness, or explain how a weakness might be considered a strength (for example, if you are a bit too detail-oriented, you can explain how this actually helps you produce quality work).
It may make more sense if you review the sample answers to the questions listed below. These samples can give you ideas for how to answer these questions in an interview. However, remember to tailor your responses to fit your personal circumstances.
Interview Questions About Weaknesses
Interview Questions About Strengths
Related Interview Questions
The following questions may not be specifically about your strengths and weaknesses, but they are related and help the interviewer get a fuller picture of your abilities:
More Interview Questions
Your interviewer will ask more questions about other topics, such as questions about how well you adjust to new people and new circumstances and how flexible you may be in certain situation. Browse these job interview questions plus sample answers you can use to practice for a job interview.
Some interview questions may be difficult to answer, especially if you're feeling a bit nervous. Your interviewer may ask a few personal questions such as how you balance life and work and what would you do if you could do your work life over again. Review these difficult interview questions that you may be expected to respond to during a job interview.