Stress Less for the Holidays
16 Tips for the Employer about How to Reduce Employee Holiday Stress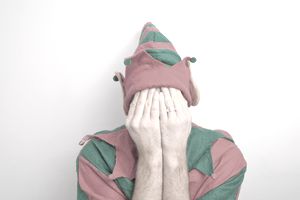 Want to keep productivity and employee spirits positive during the holidays? Are you looking for ways to relieve holiday-related stress? You can start by not causing stress. As an employer, you control many of the variables that create holiday season stress for people.
Almost everyone wants to make extra money for the holidays, but excessive overtime hours and working on paid holidays lowers employee morale.
Losing weekends needed to prepare for the holidays causes even more negative feelings.
Short deadlines for important projects and pressure to reach end-of-year-goals can add additional stress to the holidays. Even simple, fun events, such as purchasing a Secret Santa present or baking for a cookie exchange, can add to holiday stress; they create just one more thing to do.
So does the need for employees to take any paid time off that they will lose at the end of December if they don't take the time. Most employers limit the amount of paid time off that employees can carry over into the new year. And, not all employers are willing to pay employees for this time not used.
My article, Create a Very, Merry Holiday Season, tells you how you can take care of holiday stress on a personal level. The following tips from the Society for Human Resource Management tell you what employers are doing to limit employee holiday stress.
SHRM staff asked human resource professionals, "Does your company engage in any of the following practices to help alleviate holiday-related stress among your employees?" These are the actions most frequently cited.
51 percent schedule holiday events during normal business hours.
39 percent remind employees of their Employee Assistance Program.
33 percent show appreciation for employees who work during a holiday.
32 percent encourage casual dress for holiday parties.
30 percent provide holiday food.
23 percent give the quarterly or annual bonus early for holiday shopping.
20 percent provide floating days for holidays worked.
14 percent offer reduced hours so employees can run errands.
13 percent allow time for volunteer opportunities during work hours.
8 percent provide extra shifts for people to earn holiday money.
1 percent cover child care for employee errands.
15 percent of employers provide other employee perks and opportunities.
Want more ideas? Try these, too.
Consider allowing employees to telecommute on some days during the holidays to save the time spent on getting to and from work. This is time that then becomes available for employees to pursue their holiday season activities and events.
Ways to help employees control, manage and eliminate holiday stress are endless - and endlessly appreciated. Think of this list as the start of a brainstorm, not the finish.