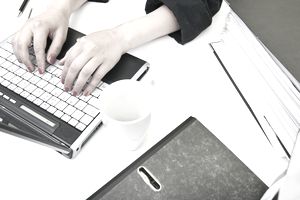 Who should you notify when you're resigning from a teaching job? When you're resigning from a teacher position, you may want to inform parents, especially if you have tenure with the school or are leaving during the school year, as well as the school administration and your principal.
However, be sure to discuss how and when to inform parents with the school administrators before you let them know you're moving on.
The administration may want to provide notification and an explanation as to why you're leaving the job. They may opt not to notify parents if you're finishing up the school year prior to ending employment.
What to Include in Your Resignation Letter
Regardless of the reasons for your resignation, keep the tone positive, upbeat, and encouraging.
Especially in your correspondence with parents, make sure to emphasize the positive nature of the change for their children and the school while expressing your enthusiasm for a new chapter in your career.
Your letter to the administration should be more direct, but equally professional and positive. Remember that how you resign can influence the quality of any references or endorsements you may need down the line in your career.
The following are examples of both types of letters.
Resignation Letter Sample for a Teacher
The following is an example of a teacher resignation letter example sent to the superintendent of a school district, with a copy to the school principal.
Brittney Pettes
Address
City, State, Zip
Eleanor Acorn
Superintendent
Kakuro Central Schools
Address
City, State, Zip
Date
Dear Ms. Acorn,
Please accept my resignation from my position as a fourth-grade Teacher at Kakuro Elementary School. My last day will be June 25, 20XX.
My students have given me great pleasure over the years, and the administration has been very supportive during my tenure with the school district.
I wish you all the best.
If I can be of any assistance to you during the remainder of the term, please let me know.
Sincerely yours,
Signature (hard copy letter)
Brittney Pettes
cc: David Sterns, Principal, Kakuro Elementary School
Letter of Resignation Sample from Teacher to Parents
Use this resignation letter sample to let the parents of your students know that you are resigning. This letter includes information on the transition and plans for informing the class.
Your Name
Your Address
Your City, State, Zip Code
Your Phone Number
Your Email
Date
Name
Title
Organization
Address
City, State, Zip Code
Dear Parents:
Please accept this letter as my regretful resignation from my position as a fourth-grade teacher at Lake Harkin Elementary. In just over a month, I will be taking a few years off to work with the Peace Corps. I have always been very passionate about volunteering, and through the program, my next opportunity will be taking me to Sri Lanka. I have thoroughly enjoyed teaching your children, and I look forward to the good I'll be able to do overseas.
Ms. Michelle Warren will be replacing me as your children's new teacher. She is a qualified, tenured teacher with an immense amount of elementary education experience, so I have no doubt that she is a perfect fit for the job.
In the coming weeks, the school will send out more information regarding the change and sign-ups for parent-teacher meeting dates so that you will all be able to meet her. I will be introducing her to your children on Wednesday of this week. During this transition, if you have any questions, please do not hesitate to contact me. My phone number is still my mobile phone, at (555) 555-5555.
I cannot thank you enough for the joy your children have given me this year. Working at LHE has been an incredible experience, and I will always look back on my years here with fond memories. Thank you for the opportunity to teach your children, and I do hope you will stay in touch. I am excited to learn about all the amazing things they will do in the future.
Sincerely,
Your Signature (hard copy letter)
Your Typed Name
Resignation Articles and Advice