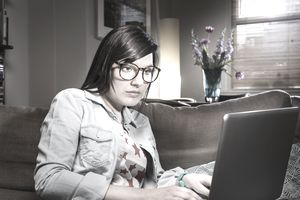 While it is important to know where job seekers look for jobs online, it is also interesting to take a look at the other side of the hiring desk to see what employers suggest, because those sites are the typically the ones that companies are using to search for candidates.
A Saddleback College survey reports on where employers recommend that job seekers post their resumes:
Best Sites to Post a Resume
College/University Career Center - 69.3%
Monster - 59.1%
LinkedIn - 58%
CareerBuilder - 55.7%
Craigslist - 31.8%
Indeed - 18.2%
Facebook - 17%
Twitter 9.1%
Based on these poll results, here are some tips on where and how to post your resume online.
Tips for Where and How to Post Your Resume Online
Gain (Some) Exposure. It's a good idea to post your resume to at least some of the sites on the list. The more places your resume is posted, the more exposure you will have, which will increase your chances of getting noticed by an employer. That said, if you are currently employed, be careful. Here's how to keep your job search confidential, so you don't jeopardize your current position.
Gain Exposure Among Social Recruiters. Many companies have expanded their social recruiting efforts to tap into candidates on social networking sites. As a professional networking site, LinkedIn is the ideal place to post your resume and gain exposure among prospective employers. However, Facebook and Twitter are also places for job seekers and recruiters to connect now. Keep in mind that if you post your resume on any of these social media sites, your social media profiles should be professional and consistent with one another. Here is more information on job searching using social media.​
Don't Pay for Services. Most job search sites like Monster, CareerBuilder, and Indeed do not charge you to post your resume on their websites. Typically, you should not have to pay to gain online exposure on legitimate job sites. Save your money and stick to these free but popular job sites. However, if you decide to pay to post your resume, or if you pay a service to post your resume for you, here are tips on how to do so in the best way possible.
Utilize Your Alma Mater. College career centers aren't just for students and recent grads. Many career offices provide services for alumni regardless of when they graduated, so don't think you have been out of school too long to use your career or alumni office. Alumni employers often recruit via their career offices first or post jobs on their schools' LinkedIn Group Jobs pages, before they post jobs online elsewhere. So, if you are a college grad, getting your resume posted on your college/university site is definitely worthwhile.
Proceed With Caution. While it is typically helpful to gain online exposure during your job search, you also want to be careful about where you post and to whom you respond. Craigslist, for example, is a very popular site for classified ads with plenty of job listings. However, since employers can post jobs anonymously, you do not always know who is doing the hiring. Be sure you know how to avoid scams and find legitimate jobs on Craigslist
More Resume and Job Hunting Resources: